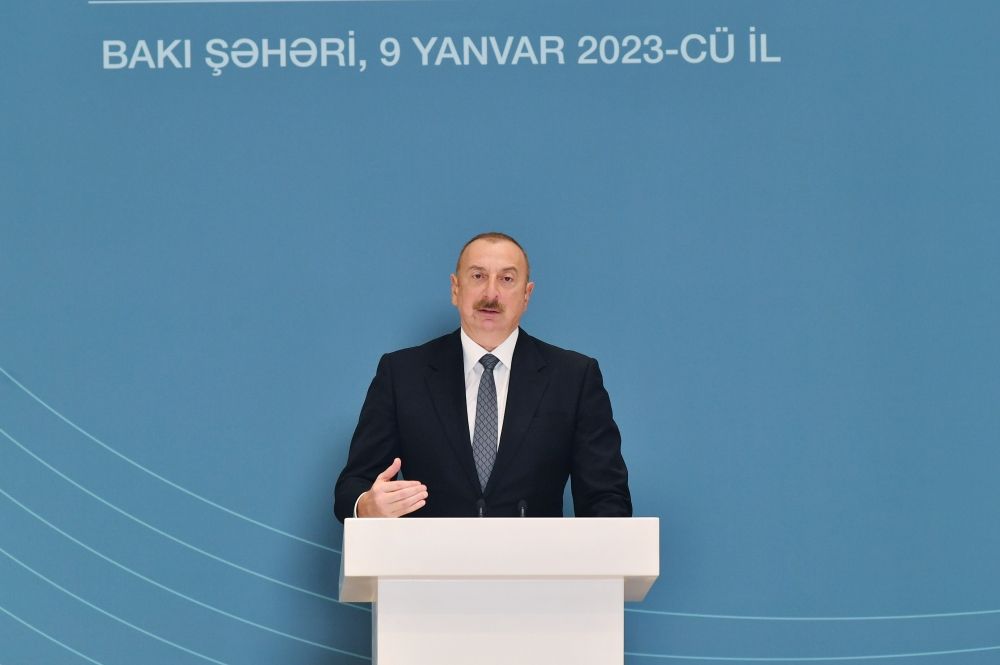 16:23 - 9 January 2023
---
January 9, Fineko/abc.az. Last year was successful for Azerbaijani sport. As a whole, the work done on a national scale deserves high assessment. ABC.AZ reports that Speech by President Ilham Aliyev stated about this at an event devoted to sports results of 2022.
"Athletes have won more than 800 medals in international competitions, and about 300 of them are gold. It is indeed a great achievement. Competition in the world of sports is increasing and new sports countries are emerging. Therefore, it is no easy task to demonstrate such high results every year and confirm one's strength," the president said.
The head of state also touched upon the issue of training young athletes and noted that this work should be carried out in an organized manner.
He added that recently there has been more purposeful activity in this area, especially selection work.
"Numerous events held in the districts will create great opportunities for attracting young people, children, and teenagers to sports clubs," President Aliyev said.
He stressed that all opportunities for sports have been created in Azerbaijan.
"About 50 Olympic Sports Centers have been opened in the regions, and this process is ongoing. At the same time, we have hosted the most prestigious sporting competitions in Baku, and we will host even more," the head of state said.
The president added that currently one of the main tasks is to prepare for the 2024 Summer Olympics.
"We are in the final stage of preparations for the Summer Olympic Games. 2023 will be a decisive year in terms of many parameters. Therefore, our entire sports community, the ministry, the National Olympic Committee, federations, clubs, sports associations should, of course, see this as the top priority so that Azerbaijan confirms its strength in the Summer Olympic Games," President Aliyev emphasized.
The Azerbaijani leader noted that all the tasks set at the beginning of 2022 have been fulfilled.
"Since sport is also a part of our life, it has certainly developed within the framework of the overall trend. This is evidenced by the victories of our athletes. At the same time, the various international competitions held in our country confirm again that Azerbaijan is a sports country. As a whole, the policy carried out in recent years is producing good results today," the president said.