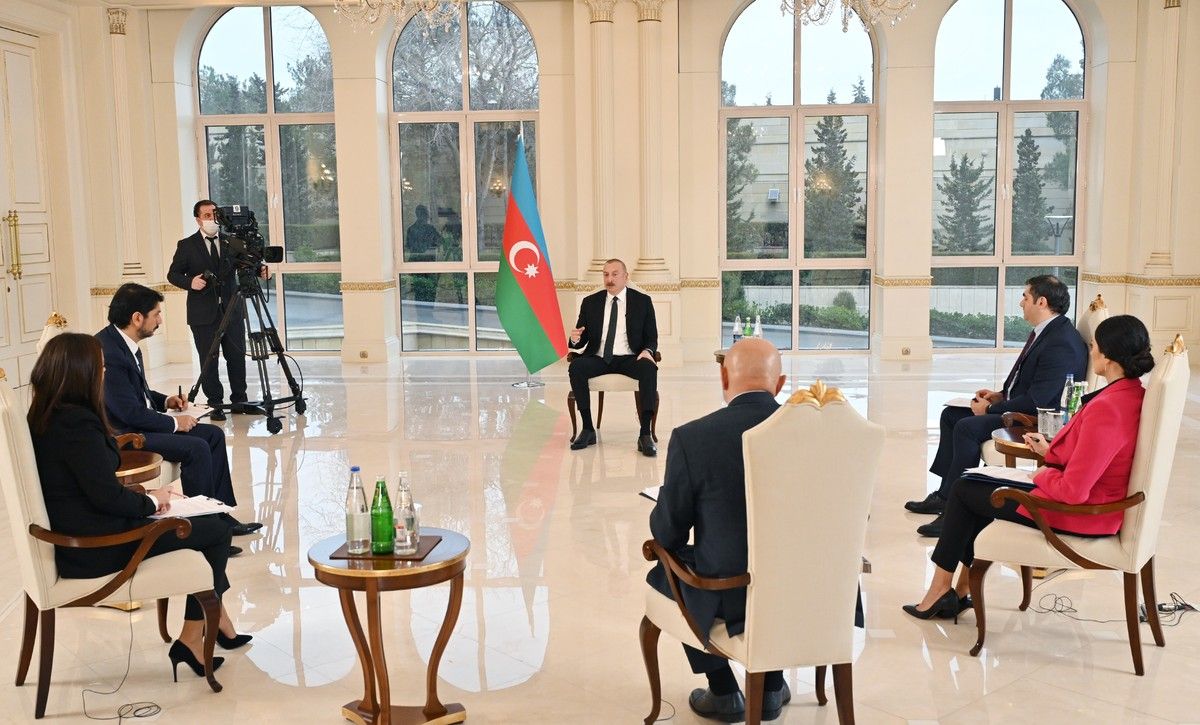 11:57 - 11 January 2023
---
January 11, Fineko/abc.az. In 2022, Azerbaijan's GDP reached a record level.
ABC.AZ reports that President Ilham Aliyev stated about this in an interview with the press on 10 January.
"Last year our gross domestic product reached a record high. According to the latest information, it reached AZN 134 bn. This is a figure equal to about $80 bn," the head of state said.
He emphasized that of course, foreign trade also increased and exceeded $50 bn. The positive balance of foreign trade is $25 bn.
"So those dealing with the economy know what this means. At the same time, our foreign debt has decreased. Both in absolute numbers – it is lower than $7 bn – and in relation to GDP. Of course, it has decreased sharply. Whereas at the beginning of last year our foreign debt accounted for 17% of the gross domestic product, according to the results of last year, it dropped to 9.5%. For comparison, I can say that in many developed countries it accounts for 100 or even 130-150%.