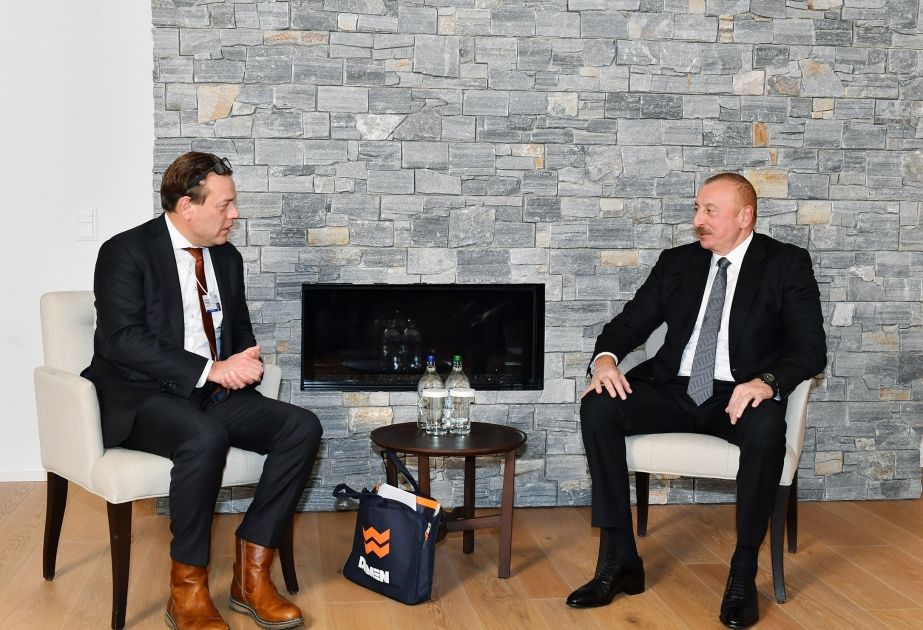 10:44 - 18.01.2023
---
January 18, Fineko/abc.az. Azerbaijani President Ilham Aliyev is paying a visit to the Swiss Confederation to attend the annual meeting of the World Economic Forum.
ABC.AZ reports that on 17 January President Ilham Aliyev met with CEO and shareholder of Dutch "Damen Shipyards Group" Arnout Damen in Davos.
During the conversation, the head of state's previous meeting with Arnout Damen was recalled.
Arnout Damen said they have started the implementation of projects in Azerbaijan, and highlighted the work done.
President Aliyev hailed the fact that "Damen Shipyards Group" has recently started implementing projects in Azerbaijan.
The sides emphasized that there are good opportunities for the company to do a wider scope of work in Azerbaijan.
Noting that Azerbaijan has become an important transit country, the head of state pointed out that the volume of cargo passing through the territory of the country has increased by 75%. President Ilham Aliyev stated that, taking into account all this, there is a need to increase the number of new tankers, dry cargo ships and ferries in Azerbaijan. The head of state underlined that there is also a good potential for cooperation with "Damen Shipyards Group" in this field.
They also discussed the issues related to the possibility of manufacturing various ships for the Azerbaijan Naval Forces.