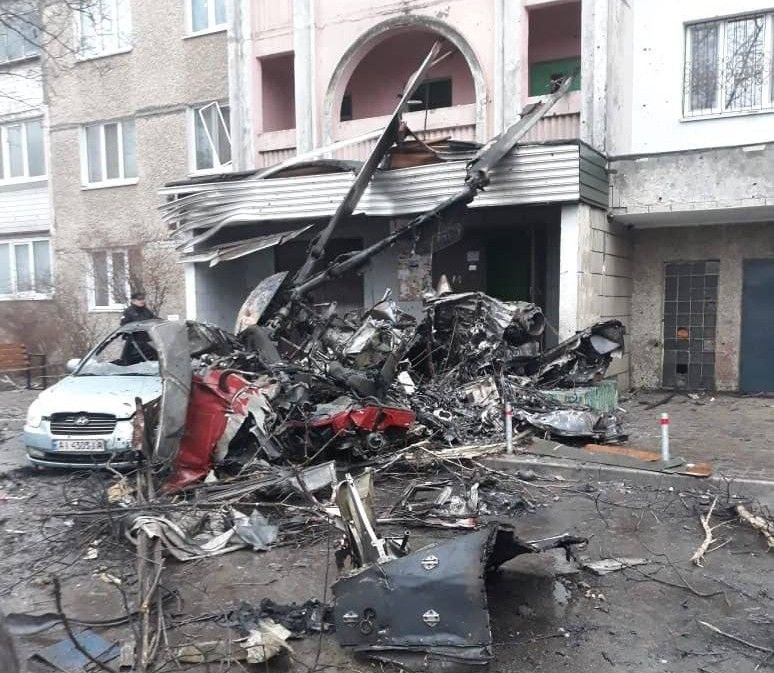 15:57 - 18.01.2023
---
January 18, Fineko/abc.az. Ukrainian Internal Affairs Minister Denis Monastyrsky, his first deputy Yevgeny Yenin and the Secretary of State of the Ministry of Internal Affairs Yuri Lubkovich were killed in a helicopter crash near Kiev, ABC.AZ reports with reference to the Ukrainian media.
The death toll from a helicopter crash in the Ukrainian city of Brovary has reached 19 people, including three children.
"The tragedy in Brovary. The number of victims has increased. There are 3 children among the dead. It is known about 29 wounded, including 15 children. All necessary assistance is provided to the victims," Kiev Oblast's governor Alexey Kuleba wrote.