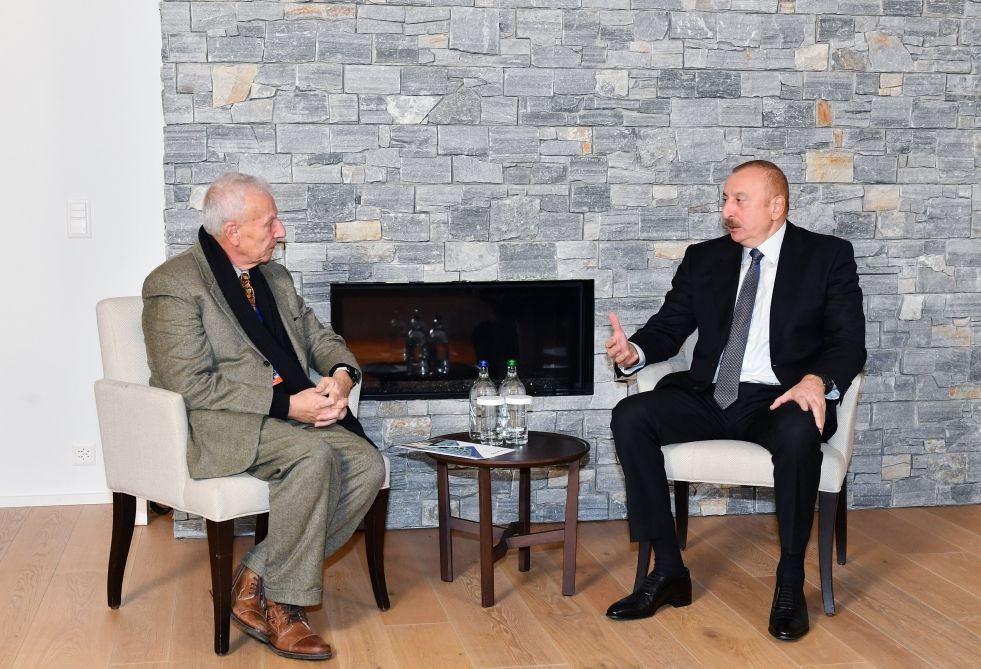 17:17 - 18.01.2023
---
January 18, Fineko/abc.az. President Ilham Aliyev has met today with Kromatix SA CEO Rafic Hanbali in Davos.
ABC.AZ reports that during the meeting the sides touched upon the activities and products of Kromatix SA, as well as the energy production with the application of new technologies in Azerbaijan.
It was noted that the company produces technologies that allow the use of glasses of building facades as solar panels through special technologies and coatings. Taking into account the importance of sustainable energy supply in Azerbaijan, particularly the fact that the territories liberated from occupation have been announced as green energy zone, the sides exchanged views on the use of those technologies in buildings and constructions in the country.
Rafic Hanbali informed the head of state about Kromatix SA's plans to establish an enterprise in Azerbaijan, especially in the Alat Free Economic Zone. As a pilot project, the importance of the project planned to be implemented by Kromatix SA regarding the cladding of a school building in Jabrayil district was noted. It was emphasized that it is planned to apply this in other schools in the future.
Saying that he supports the planned projects of the company in Azerbaijan, President Ilham Aliyev highlighted the opportunities for economic development in the country, as well as the current conditions for access to the domestic market and other markets in the region.
During the meeting, it was noted that the foundation of cooperation was laid between Kromatix SA and the State Committee for Urban Planning & Architecture of Azerbaijan.
President Aliyev invited Rafic Hanbali to visit Azerbaijan, including the territories liberated from occupation.
The invitation was accepted with gratitude.