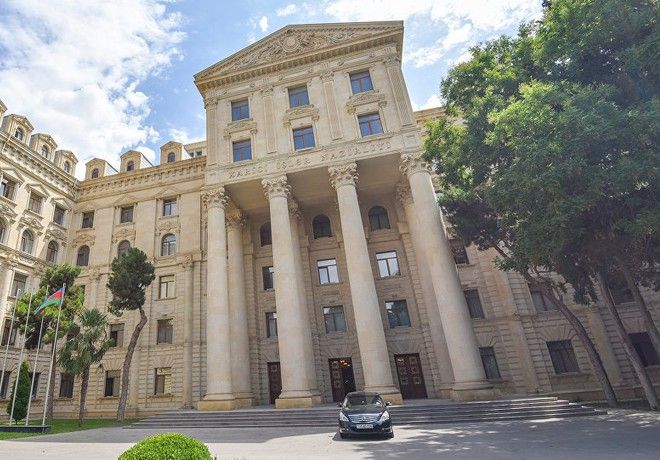 15:51 - 27 January 2023
---
January 27, Fineko/abc.az. Iran's Ambassador to Azerbaijan, Seyed Abbas Mousavi, was summoned to the Ministry of Foreign Affairs (MFA) over the terrorist attack against the Azerbaijani Embassy in Iran, ABC.AZ was informed at the Azerbaijani Ministry of Foreign Affairs.
At the meeting it was expressed strong condemnation of the armed attack on the Azerbaijani Embassy in Tehran. It was brought to the attention of the Iranian side that such attacks on diplomatic missions are unacceptable, and that on the basis of the Vienna Convention on Diplomatic Relations, the protection of the mission building from all types of attacks and ensuring the safety of its employees is the responsibility of the host party.
In this regard, it was demanded to bring to justice the perpetrator of the terrorist act as soon as possible, conduct thorough investigation of the terrorist act, identify and punish other participants involved in the organization and commission of the crime.
At the meeting, it was also brought to the attention that a planned campaign against our country was recently carried out in Iran, and that what happened further aggravated the already difficult relations.
Iranian Ambassador Seyed Abbas Mousavi strongly condemned the armed incident against the Azerbaijani Embassy and said he was deeply saddened by the incident, he expressed his deepest condolences to the family of the embassy employee, as well as to the government and people of Azerbaijan.
At the meeting the ambassador also stressed that the relevant Iranian authorities immediately responded to the incident, and that the incident is currently being investigated by law enforcement agencies and detailed information will be made public after the investigation process is finished.