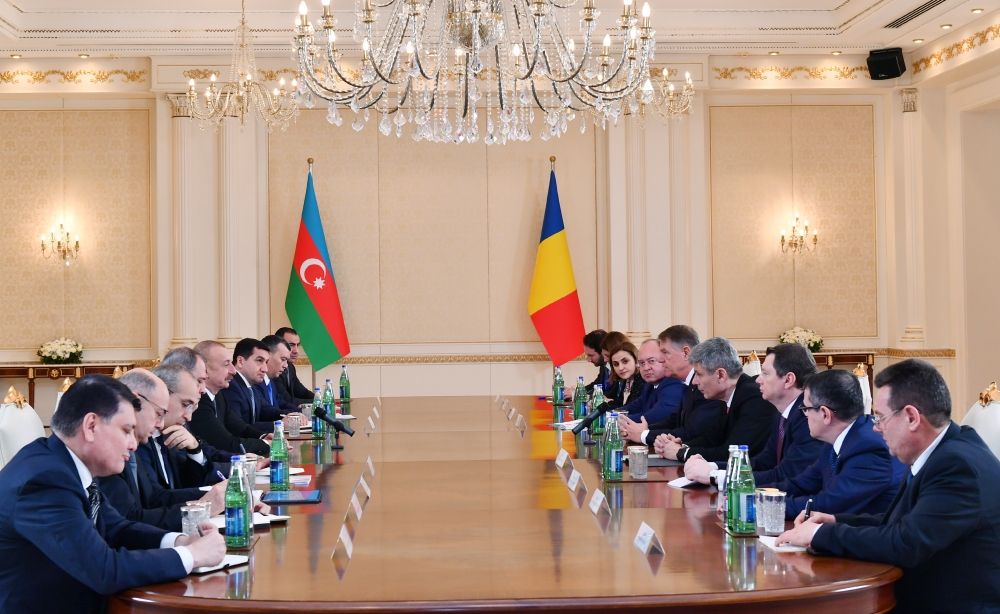 10:44 - 3.02.2023
---
February 3, Fineko/abc.az. At the same time, we already became the partners in natural gas transportation issue and this is also an important milestone in our cooperation. But definitely we want to have a broader picture of our cooperation, not only energy, but also to cover issues of our trade cooperation.
ABC.AZ reports that President Ilham Aliyev stated about this when delivering speech at an expanded meeting with Romanian President Klaus Iohannis.
The Azerbaijani leader emphasized that the Joint Economic Commission met last year, and will meet this year.
"So, we will intensify the work of the Commission, especially, taking into account the broad prospects for cooperation with respect to our energy agenda and in all other areas. The relations between our countries are very good and, of course, energy projects will strengthen our partnership," President Aliyev said.