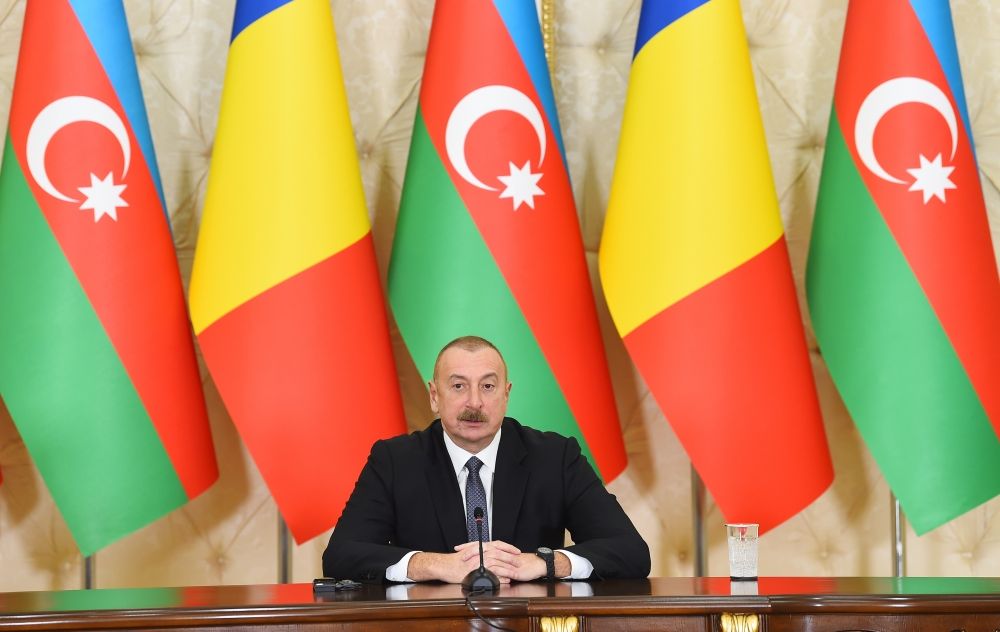 11:01 - 3 February 2023
---
February 3, Fineko/abc.az. Although the trade turnover has more than doubled, it is still not at the desired level.
ABC.AZ reports that President Ilham Aliyev said this in the joint statement with Romanian President Klaus Iohannis.
"Much of our turnover is made up of crude oil exported from Azerbaijan to Romania. We will take further steps to diversify our trade, and I hope that the activity of the intergovernmental commission will pursue this goal. The commission met in Baku last year, and will meet again in Bucharest this year. Thus, there can be good results in the commercial and economic field," the head of state said.