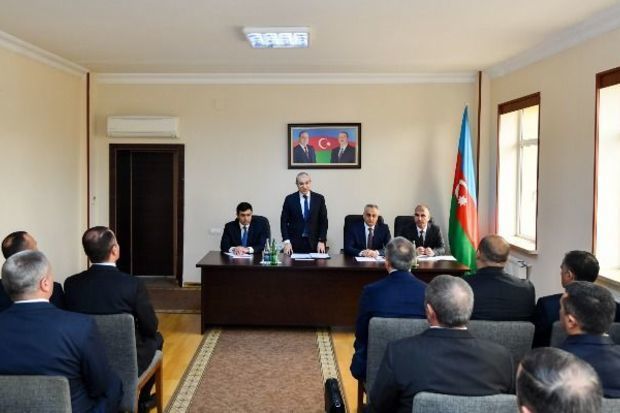 17:41 - 7 February 2023
---
February 7, Fineko/abc.az. The new head of the State Tax Service of the Nakhchivan Autonomous Republic has been appointed.
ABC.AZ was informed at the State Tax Service under the Ministry of Economy that by the relevant order of the first deputy chairman of the NAR Supreme Majlis, acting chairman of the Supreme Mejlis Azer Zeynalov, Abbas Ismayilov has been appointed to this position.
Ismailov has already been introduced to the staff.
Abbas Ismayilov was born on April 14, 1968 in Ordubad district of NAR. Since 1992, he has been working in the tax authorities. In recent years, he served as the head of the Main Department of Territorial Taxes #2. He is a senior adviser to the tax service, Doctor of Philosophy in Economics.