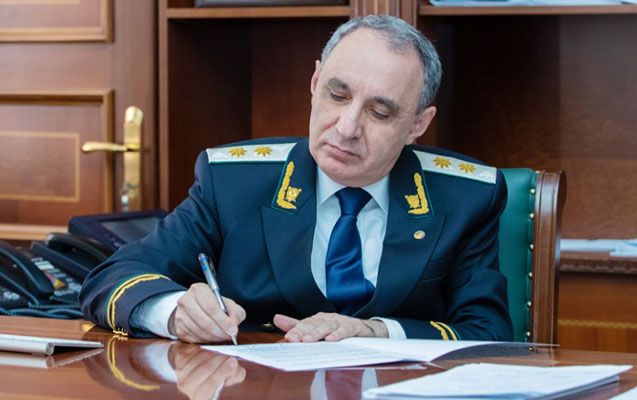 12:15 - 3.03.2023
---
March 3, Fineko/abc.az. Personnel changes have occurred in the Prosecutor's Office of the Nakhchivan Autonomous Republic.
ABC.AZ was informed at the Prosecutor General's Office that by the order of Prosecutor General Kamran Aliyev, NAR Prosecutor's Office Public Prosecution Protection Department's head Akber Rzayev has been relieved of his post and appointed to the post of head of the Prosecutor's Office Investigation Supervision Department.
By another order, Valeh Gasimov has been appointed an investigator for important cases of the investigative department. Prior to this appointment, Gasimov worked as a criminalist prosecutor of the Investigative Department of the NAR Military Prosecutor's Office.