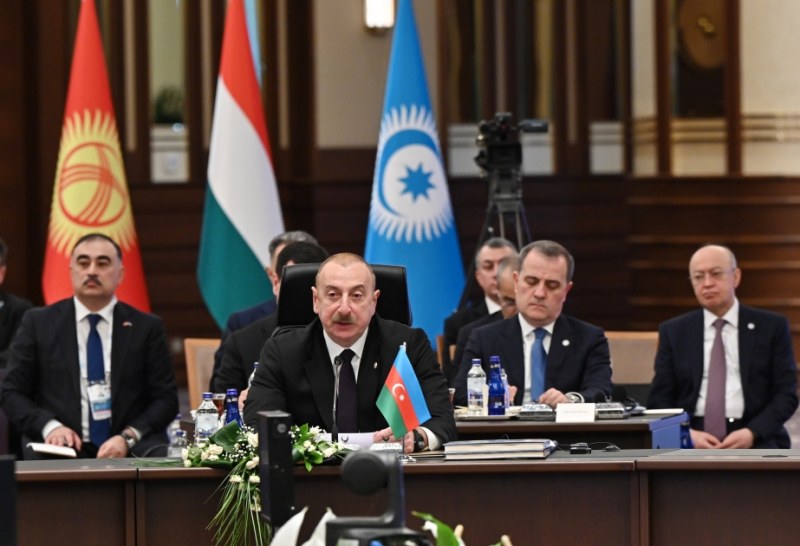 16:52 - 16.03.2023
---
March 16, Fineko/abc.az. Although Armenia recognized Azerbaijan's territorial integrity and sovereignty in Prague and Sochi in 2022, it has not yet fully withdrawn its troops from the territory of Azerbaijan. Illegal Armenian detachments and criminal elements still remain in Karabakh.
ABC.AZ reports that Azerbaijani President Ilham Aliyev stated about this as he addressed the Extraordinary Summit of the Organization of Turkic States in Ankara.
"Armenia also evades the obligation to open the Zangezur corridor. Therefore, Armenia flagrantly violates the Statement signed on November 10, 2020, and should be held accountable," he underlined.