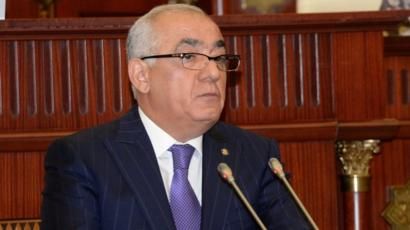 12:28 - 17.03.2023
---
March 17, Fineko/abc.az. "Climate change, the reduction of surface water supplies coming mainly from neighboring countries, on the other hand, the increase in population, development of the country's economy, including agriculture, expansion of agricultural land, irrigation networks and drinking water supply eventually made the problem of water security one of the most actual".
ABC.AZ reports that Prime Minister Ali Asadov made the above-said statement during the presentation of the report on Cabinet Ministers' activity in 2022 at Milli Majlis.
The PM noted that on President's instruction, ensuring the systematic, optimal and efficient use of water resources and solving the problems that have arisen in the water sector is one of the most serious tasks the government faces: "A commission on the efficient use of water resources was established in 2020 in compliance with the presidential decree. The commission monitors and controls the use of water resources on the daily basis. At that, along with the fuel and energy balance, water balance was formed in Azerbaijan for the first time. Within this balance, assessments of the formation and use of water resources are carried out."