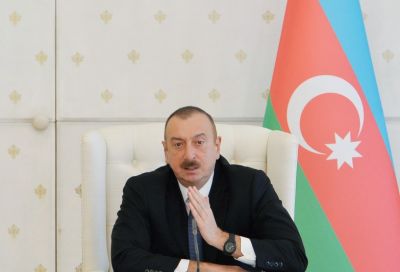 15:33 - 28.03.2023
---
March 28, Fineko/abc.az. "Along with this, I must state that the General Plan of the villages of Gulabird and Gorchu was approved by me. At the first stage, it is planned to accommodate 2,400 people in the village of Gulabird, and 1,300 people in the village of Gorchu."
ABC.AZ reports that President Ilham Aliyev made this statement when receiving Masim Mammadov, who was appointed president's special representative in Lachin district, part of the Eastern Zangezur Economic Region:
"That is, taking into account all these figures that I have given, everyone can see that in the near future - this year and next year - we will place about 10,000, maybe more former settlers in Lachin district."