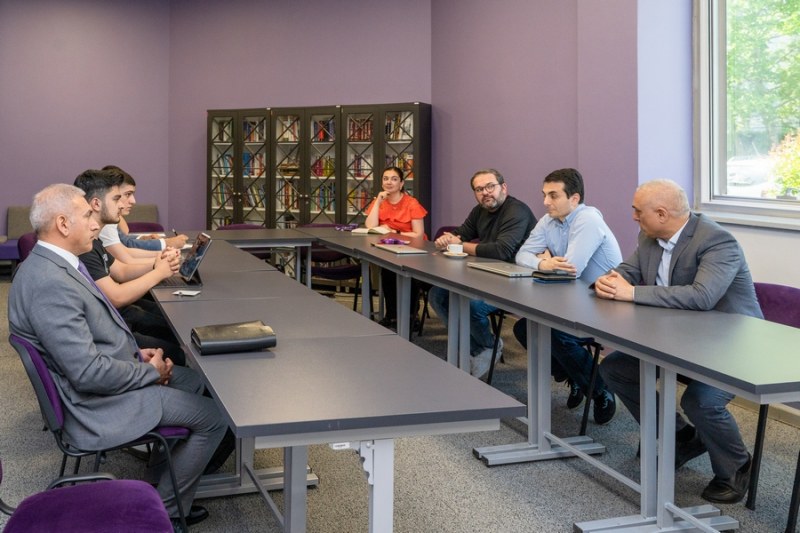 15:12 - 19.05.2023
---
May 19 , Fineko/abc.az. Azercell Telecom's Human Capital Management department arranged a meeting with ADA School's students and teachers. The 11th-grade students of ADA School got acquainted with the Network Technology Department of the country's leading mobile operator and had the opportunity to watch its working principle. During the event, schoolchildren shared their practice and observations on Azercell's network coverage and service quality. This was a great opportunity for them to demonstrate the theoretical knowledge they acquired from various sources in a real telecommunication environment and gain valuable experience.
Managers and specialists of the Network Quality Control and Reporting Sector of Azercell's Network Technology Department have given certain instructions and recommendations to improve the student's work and skills to motivate young guests who are interested in this field from school age. Azercell team also conducted a session on the topic 'What is a STARTUP' for the students and answered their questions on the latest startup trends, directions, and opportunities. A group exercise, given on the related topic allowed students to further improve their skills.
An excursion program was also arranged for the students at Azercell Plaza, the company's head office. The students were shown the equipment for network benchmarks and test drives, as well as getting acquainted with the principles of their operation; the students participated in a Q&A session where they were able to address their questions to Azercell experts. At the end of the event, all young participants received certificates and gifts.