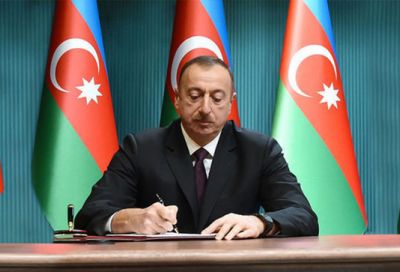 15:29 - 26.05.2023
---
May 26, Fineko/abc.az. President Ilham Aliyev has signed an order on measures in connection with overhaul of Goradiz-Zangilan road in Zangilan district.
ABC.AZ reports that in compliance with the order, AZN 31.4 million will be allocated to the State Agency of Highways of Azerbaijan for the repair of Goradiz-Zangilan road from State Budget 2023 finances.
The Ministry of Finance will undertake the financing procedure, and the Cabinet Ministers is tasked to resolve issues arising from this order.