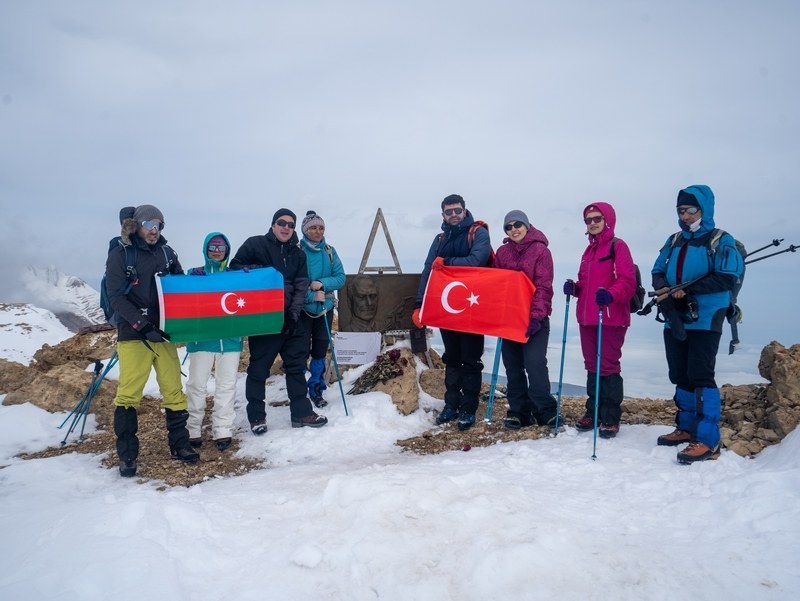 17:24 - 31.05.2023
---
May 31, Fineko/abc.az. A group of employees of "Azerlotereya" OJSC, on the occasion of the 100th anniversary of the founder of the independent state of Azerbaijan, National Leader Heydar Aliyev, marched to "Heydar Peak".
Participants of the march, accompanied by guides, climbed to the "Heydar peak" located at Great Caucasus Ridge, Kyzyl Gaya massif of the Bashdag mountain range, at an altitude of 3751 meters above sea level.
The participants of Alpinia commemorated the dear memory of the Great Leader with deep respect and waved the flags of Azerbaijan and Turkoye on "Heydar Peak".
We present those recorded images.
Video: https://www.youtube.com/watch?v=_AaDNsUZRRw