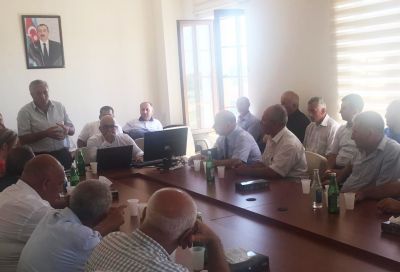 13:05 - 6 Jule 2018
---
July 6, Fineko/abc.az. The Ministry of Agriculture of Azerbaijan is taking measures to eliminate the problems of private seed production and plans to create their Association.
The Ministry reports that development of private seed production is envisaged in the project "Strengthening the competitiveness of agriculture" of the State Agency for Agricultural Projects & Loans.
"The project includes improvement of knowledge and skills of private seed growers, their familiarization with new innovative methods, financial assistance for purchase of equipment for primary seed cleaning," the MoA said.
The Ministry reports that the discussion of the problems of private seed growers and the definition of their needs in machinery and equipment has started.