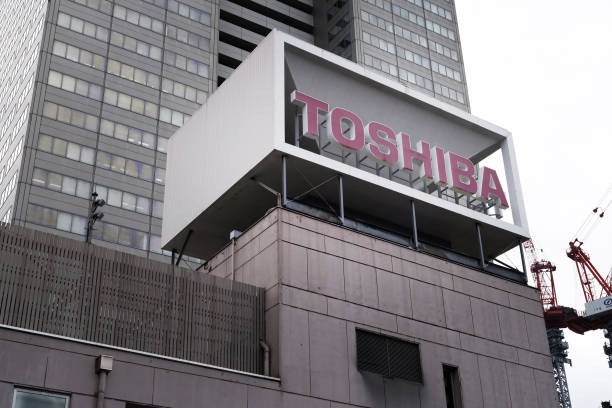 17:06 - 21.09.2023
---
September 21, Fineko/abc.az. Japan's Toshiba has announced successful completion of the process of repurchasing a significant share of company's shares by its largest shareholder, TBJH consortium. A Japanese consortium led by fund Japan Industrial Partners has acquired 78.65% of the shares of large electronics & other equipment manufacturer Toshiba for 2 trillion yens ($13.5 billion), ABC.AZ reports with reference to Toshiba's website.
Thus, the transfer of the company to private Japanese shareholders was almost fully completed, since more than two-thirds of the shares were repurchased, which is necessary to finish the transaction.
Then, within a month, Toshiba is expected to withdraw from the Tokyo Stock Exchange, on which the company's shares have been listed for 74 years. As a result, the 146-year-old Toshiba will become a private company.
JIP consists of about 20 Japanese companies, including financial services firm Orix and chip manufacturer Rohm.
In March, Toshiba accepted JIP's buyout offer due to the lack of other more profitable offers, although the price of 4,620 yens ($31) per share was considered too low by some.