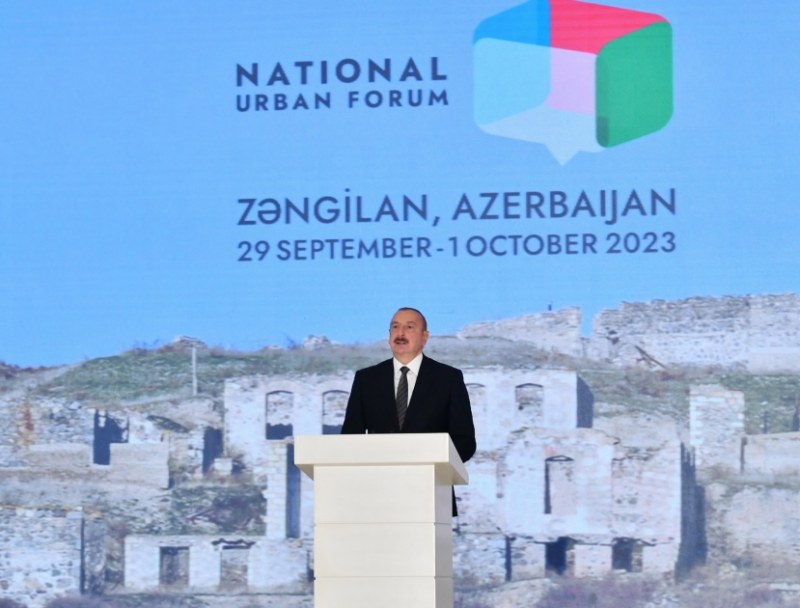 14:33 - 29.09.2023
---
September 29, Fineko/abc.az. A large school is already being built in Zangilan. The construction of the Zangilan mosque is approaching to the completion. It was built next to an ancient mosque destroyed by the Armenians.
ABC.AZ reports that Azerbaijani President Ilham Aliyev stated about this when delivering speech on September 29 at the opening ceremony of the 2nd National Urban Planning Forum in Zangilan on the topic "Sustainable cities as a driving force for economic development and the fight against inequality."
Noting that 65 out of 67 mosques in the occupied lands were destroyed, and two are in dilapidated state, the head of state stressed that this is manifestation of urbanism and cultural genocide against Azerbaijan.