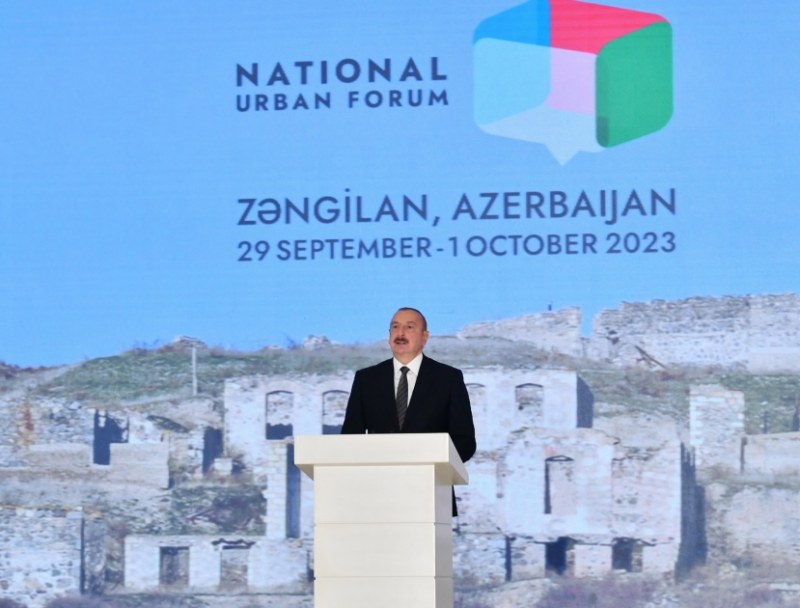 16:24 - 29.09.2023
---
September 29, Fineko/abc.az. So far, since the Second Karabakh War ended, $7 billion have been spent up to now from the Azerbaijani budget for reconstruction of the liberated territories. For the next year, minimum budget – which we plan, and soon it will be discussed in our parliament – is $2.4 billion.
ABC.AZ reports that Azerbaijani President Ilham Aliyev said about this as he addressed the opening ceremony of the 2nd Azerbaijan National Urban Forum themed "Resilient cities as a driving force of economic development and fighting inequalities".
The head of state underlined that Azerbaijan implements all these projects at its own expense.
"We did not get any financial assistance, any support, apart from two brotherly countries, Uzbekistan and Kazakhstan. The presidents of these countries were very generous to donate two schools and art centers in the city of Fuzuli," the head of state noted.