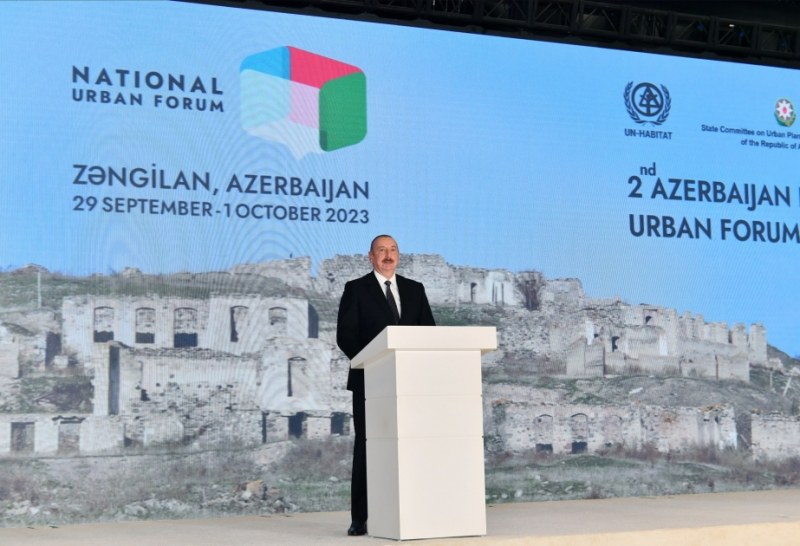 16:44 - 29.09.2023
---
September 29, Fineko/abc.az. The railroad construction from Horadiz to Zangilan is in the active phase. This important part of the transportation corridor, which will connect Azerbaijan mainland with the Nakhchivan Autonomous Republic, and then with Iran and Türkiye, and further down with Europe, will be completed very soon.
ABC.AZ reports that Azerbaijani President Ilham Aliyev said about this as he addressed the opening ceremony of the 2nd Azerbaijan National Urban Forum themed "Resilient cities as a driving force of economic development and fighting inequalities" in Zangilan.
Underlining that thus, Zangilan will be an important transportation destination, the head of state added that Zangilan will become an important transport point, as an airport, a railway, a six- and four-lane highway from Baku to Zangilan and to all other destinations are being built there.
"In total, more than 2,000 km of roads and highways are being built. That is, it is large-scale construction," he added.