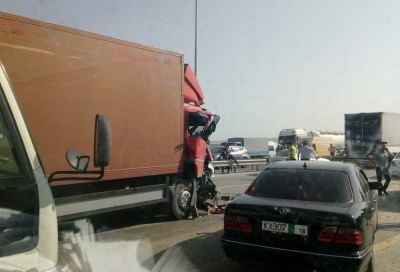 12:16 - 12.07.2018
---
July 12, Fineko/abc.az. A heavy traffic accident occurred on the Baku-Gazakh highway, on the territory of Garadagh district of Baku in the morning of 12 July.
Isuzu truck (90-OJ-802) crashed into passenger bus Otoyol (10-TF-383) #149.
As a result, the bus turned over, one passenger was killed, and about 10 people were injured and taken to hospital.
The fact is being investigated.