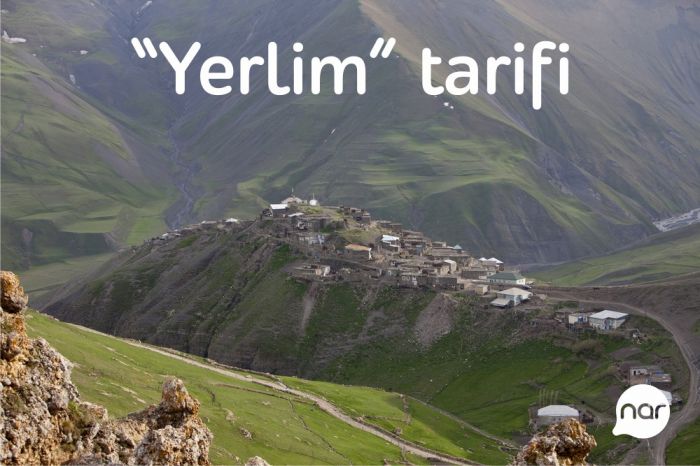 12:00 - 1.08.2018
---
August 1, Fineko/abc.az. In the second quarter of 2018, the number of customers who joined the "Yerlim" tariff, created especially for regions, has grown by 7% in comparison with the last quarter. When compared to the same period of the last year, the number of new "Yerlim" users has grown by 53%.
Daily growth of the number of users of "Yerlim" tariff, created especially for regions, is explained by the extremely beneficial nature of this offer for residents of regions. Subscribers who reside in the regions have an opportunity to make calls and pay only 1 gepik per minute by joining this tariff.
Nar, as a mobile operator which is distinguished for her special care towards the regions, along with the capital, has managed to increase the number of this regional tariff's users significantly, thanks to installation of new base stations. Through the rapid increase of the number of 4G and 3G base stations, Nar provides even the most remote villages of Azerbaijan with mobile communication services.
Only during the first half of the year 2018, the mobile operator installed 162 new base stations in the regions. From the newly installed stations, 103 are 4G stations and 59 – 3G ones. In 2018, Narlaunched the provision of high quality 4G services in more than 33 region centers and cities.
Azerfon LLC (Nar™) started its operations on March 21, 2007, and within a short period of time became one of the leading companies of the telecommunications and mobile communication industry of Azerbaijan. Being the first operator in the country to introduce the 3G technology, Nar provides the customers with a wide 4G network coverage.With a large network of over 6500 base stations, covering 93% of the country's territory, Nar provides more than 2,1 million subscribers with the high quality services. According to mobile network benchmarking tests, held by an independent international "P3 Communications" company, during the second quarter of the year 2017, Nar network has demonstrated the highest results in the country, in terms of provision of mobile voice services.Testing methodology was based on customer experience related to usage of range of services.