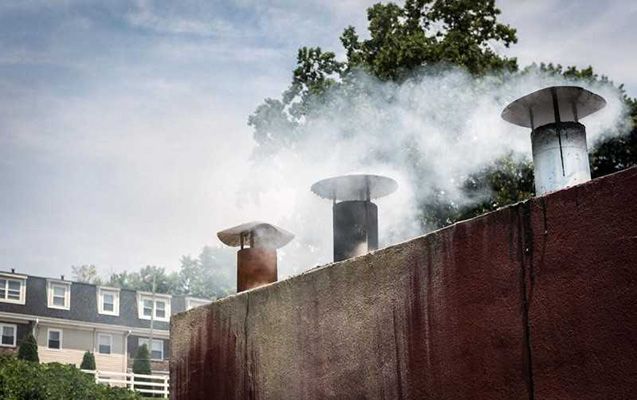 11:30 - 19.09.2018
---
September 19, Fineko/abc.az. Residents living in the surrounding area complained to the Ministry of Ecology and Natural Resources on the " BAKI FEHLESI Machine-Building Plant" OJSC for 2 months prior to environmental pollution.
Employees of the Ministry conducted the next monitoring and investigation in Sabunchu district, Anashkin Street, where the company was located. According to the results, the harmful substances emitted into atmospheric air were crossed to the Threshold limit value, there were no environmental regulations, gas-dusting installations were not installed and the requirements of the "Mandatory Instruction" issued by the MENR in July 2018 were not followed.
In connection with the fact, the protocol was drawn up as an act and a legal entity, and the documents collected for taking legal action were sent to the Sabunchu District Court on " BAKI FEHLESI Machine-Building Plan" OJSC. In July of 2018, employees of the MENR monitored the surrounding area of the glass-pipe shop of " BAKI FEHLESI Machine-Building Plant" OJSC and the harmful substances atmospheric air were exceeding the sanitary norm.
The executive director of the plant, Isgender Aliyev, was fined in the amount of 2500 manats and was given a "mandatory order" for the purpose of eliminating shortcomings.