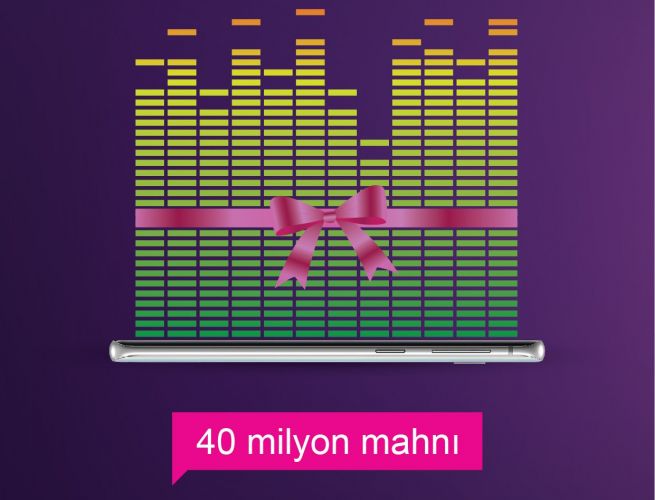 15:53 - 15 March 2019
---
March 15, Fineko/abc.az. "Azercell Telecom" LLC, the leader of the mobile communication sector of the country, continues to please its subscribers on the eve of Novruz Holiday. The company introduces a special campaign for music lovers in order to get them into a festive mood. Thus, during 15.03.2019-15.04.2019 Azercell will present a 30-day free subscription to ZVUK (music streaming application) for all users who order 1GB, 5GB, 10GB, 50 GB (Unlimited internet) monthly mobile internet packs or activate one of GəncOl5, GəncOl8, Hədsiz, Hədsiz İnternet tariff packages.
Streaming 40 million music tracks on your smartphone, Zvuk gives you an opportunity of listening to any track and updating your playlist with the new songs. In order to benefit from the service within "Novruz" campaign, subscribers need to download "Zvuk" mobile app from Google Play (Android) or AppStore (İphone).
"Azercell Telecom" LLC congratulates Azerbaijani nation on the Novruz Holiday. Spend this spring better with Azercell!
For more information, please visit:
https://www.azercell.com/en/personal/campaigns/campaigns_internet/zvukhediyye/