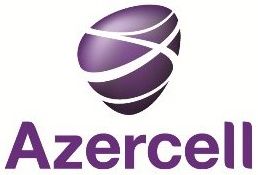 12:23 - 19 March 2019
---
March 19, Fineko/abc.az. Azercell, the leader of the mobile communication sector of the country, continues to please its customers in the Novruz holiday eve. This time, beginning from March 19 to March 31 every customer purchasing new Prepaid number (Sim-Sim) will receive from Azercell 500 on-net minutes as a gift for free.
For detailed information, please visit:
https://www.azercell.com/en/personal/campaigns/monthly/welcomecamapaign/.
Azercell cares of its customers travelling abroad as well .
Adding UAE and China, Azercell once again has extended the list of countries where Data Roaming Packages are available.
Thus, now Azercell subscribers may benefit from Data Roaming Packages in the networks of more than 70 operators in 52 countries of the world, and this number is constantly increasing.
Notably, Azercell offers 2 packages for data usage while in roaming: 1GB Internet package for 19.90 AZN and 400 MB for 9.90 AZN.
It is worth reminding that, now Azercell subscribers can use the mobile data without any need to select manually the prioritized operator in such popular destinations as Turkey, Georgia, USA, Qatar, Belarus, Finland, Uzbekistan, New Zealand, UAE and China, as Data Roaming Packages are valid in all networks operating in these countries.
For further information about Data Roaming Packages, please visit: https://www.azercell.com/en/personal/roaming/internetroaming/
Do not miss Novruz opportunities from Azercell! Keep in touch with your beloved ones on this holiday!