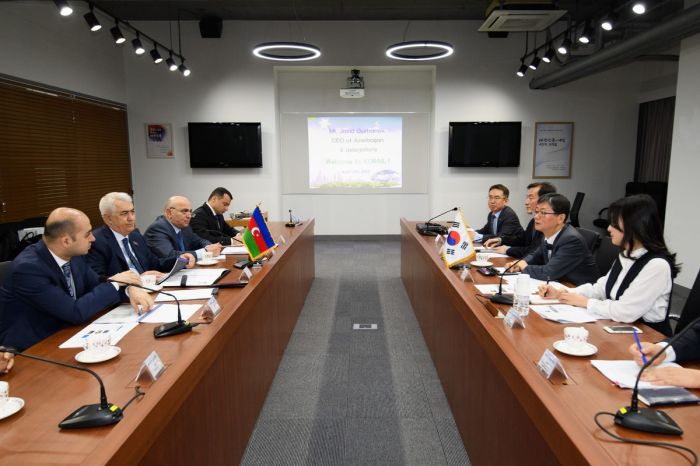 17:29 - 10 April 2019
---
April 10, Fineko/abc.az. A meeting has been held at the Seoul office of Korean National Railroad Corporation (KORAIL) between Azerbaijani Railways' (ADY) chairman Javid Gurbanov and KORAIL's president Son Byong Sok.
During the bilateral meeting Gurbanov spoke about the transport and logistics potential of Azerbaijan and reforms carried out on the country's railway lines, provided detailed information about Baku-Tbilisi-Kars railway line, the North-South and South-West transport corridors, and Trans-Caspian international transport route.
"Trans-Caspian transport route ensures transportation of goods from China to Europe and in the opposite direction. One of the most important achievements in improving the competitiveness of the Middle Corridor is commissioning of Baku-Tbilisi-Kars railway. As an integral part of the Middle Corridor, BTK railway is the shortest route between China and Europe. Korea's state-owned railroad operator could consider an opportunity of joining the Middle Corridor project in order to carry out regular cargo transportation to Europe, using the extensive terminal facilities of the ports of Lianyungang and Busan," Gurbanov said at the meeting.