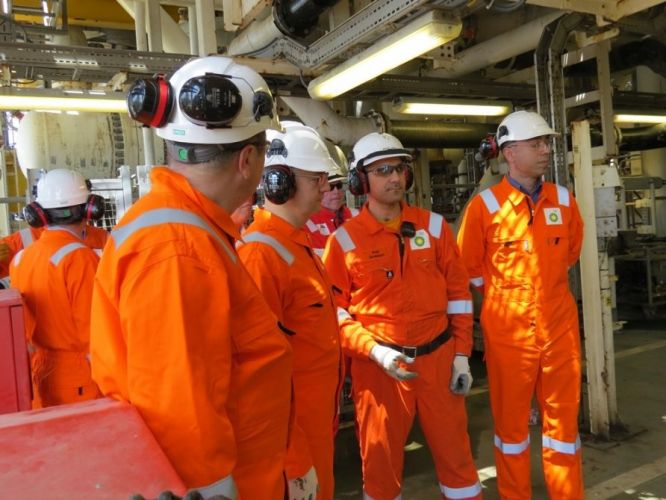 18:37 - 10.06.2019
---
June 10, Fineko/abc.az. Energy Minister Parviz Shahbazov with the participation of BP Regional President for Azerbaijan, Georgia and Turkey Gary Jones, SOCAR Vice President for Field Development Yashar Latifov and other representatives visited oil platform Central Azeri and got acquainted with its work.
Mr. Jones was informed about the current state of oilfield block Azeri-Chirag-Gunashli, preventive maintenance work on the Central Azeri platform, modern equipment installed on the platform, safety system and planned new measures.
During the visit it was also told about the work to be carried out within the framework of Central-Eastern Azeri Project, which is the next stage of development of oilfield block Azeri-Chirag-Gunashli.