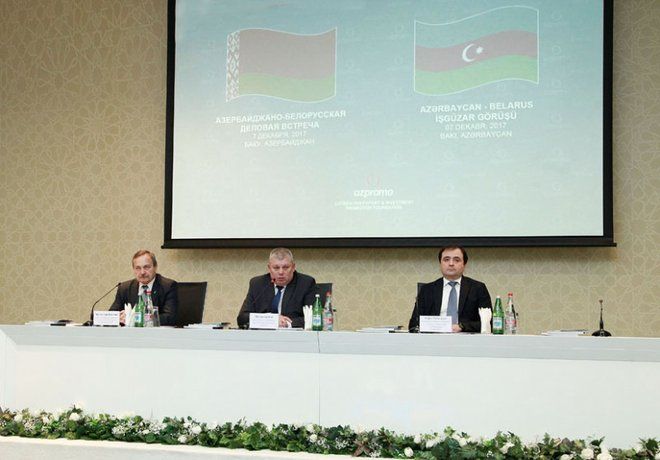 11:29 - 8 December 2017
---
December 8, Fineko/abc.az. Baku hosted the Azerbaijan-Belarus business meeting on Thursday.
Azpromo, the Azerbaijan Export & Investment Promotion Foundation, reports that more than 60 companies with Azerbaijani capital are doing business in Belarus.
Azpromo's head Rufat Mammadov says that at the same time Azerbaijan is numbering 31 companies with Belarusian capital.
Rufat Mammadov underlined that investment cooperation and trade relations between the two countries are also progressing.
"Belarusian goods have long been present on the shop shelves in Azerbaijan and, in addition to that, there are several Belarusian stores in Baku. As for the Azerbaijani goods, they, too, reach the shelves in Belarusian shops thanks to the Azerbaijani Trade House in that country. Further interaction between Azerbaijani sellers and Belarusian buyers is underway. I think Trade House's activity in Minsk should make sure all the goals are reached," the Azpromo head said.