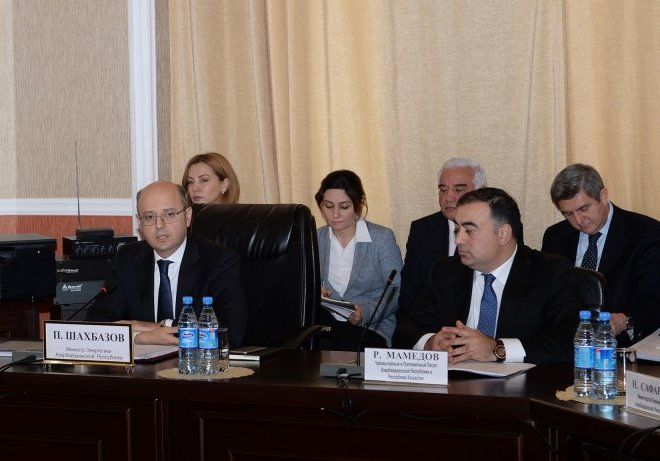 11:49 - 8.12.2017
---
December 8, Fineko/abc.az. A decision to establish a workgroup on the questions of transit of Kazakh energy resources through Azerbaijan has been made.
Azerbaijan's Energy Minister Parviz Shahbazov stated at a briefing held after the 14th meeting of Azerbaijan-Kazakhstan Intergovernmental Commission on Trade & Economic Cooperation in Baku that a decision was taken to form the workgroup on the occasion and intend to work actively in this direction.
"Kazakhstan and Azerbaijan have always cooperated in the energy field and are ready to consider the matter. The most important question of this partnership is transit of Kazakh energy resources across Azerbaijan," Shahbazov said.