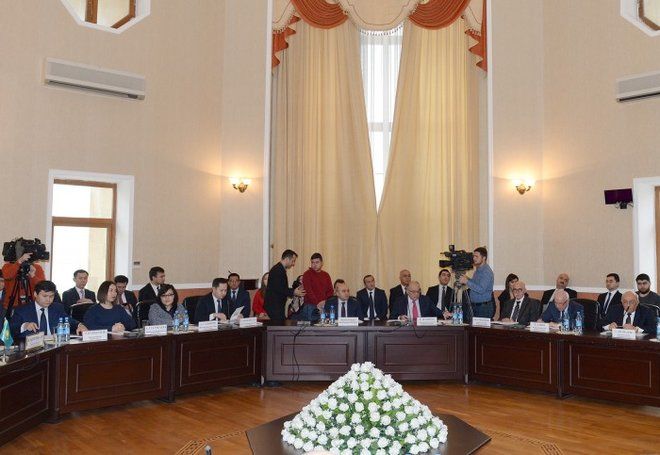 12:19 - 8 December 2017
---
December 8, Fineko/abc.az. The Azerbaijan-Kazakhstan Intergovernmental Commission on Trade & Economic Cooperation has conducted a meeting in Baku.
Energy Minister Kanat Bozumbayev of Kazakhstan has stated that Kazakhstan offers Azerbaijan joint activity in the field of petroleum engineering.
"We've invited Azerbaijani oil service companies and oil engineering plants to establish a joint venture in order to win tenders in Kazakhstan and develop its business. This will be another opportunity for investments on the territory of Azerbaijan and in Kazakhstan, and will increase our mutual trade turnover," the Kazakh minister emphasized.
According to Bozumbayev, those plans could be realized in the next three years.
He pointed out that Azerbaijan-Kazakhstan trade turnover fails to conform to two countries' potential. Last year both states' trade circulation did not exceed $120 million, but their leaders set a task at least to double this figure.
He said that such a goal was covered by the Azerbaijan–Kazakhstan Economic Co-operation Roadmap 2018-20. The document was approved at the 14th meeting of the Intergovernmental Economic Cooperation Committee held in Baku yesterday.