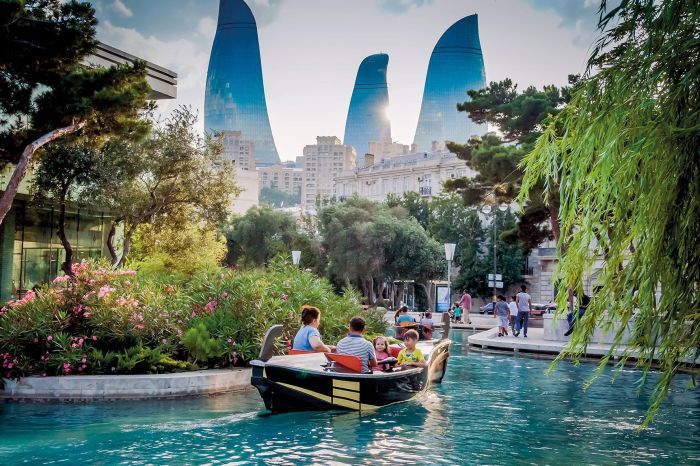 11:49 - 14.12.2017
---
December issue of "Skylife" – prestigious inflight magazine of Turkish Airlines, making journeys all across Turkey and the world featured a special article dedicated to Baku.
The author of the article provides not only valuable insight on the history and culture of the country but also shares his impressions on the main landmarks of Baku and favorites of national cuisine: "Known as the "Dubai of the Caucasus" and 'bad kube' (city of winds), Baku is the region's leading and most cosmopolitan city. Nowhere else in the Caucasus is the East and West combined so effortlessly - it can even be seen in the cars on the streets where old Soviet cars and popular European brands drive side by side with stunning old Soviet buildings and glittering futuristic architecture in the background."
It's noteworthy that the placement of such a positive article in the issue of inflight magazine of Turkish Airlines - the airline that flies to more countries than any other in the world with 300 destinations in 120 countries – will enable us with the opportunity of reaching 6 million travelers on average who can also be potential guests of Baku, Azerbaijan.
Turkish Airlines is keen on promoting Azerbaijan as a touristic destination among its customers, hence spreading valuable information about the country through its own channels is one of the tools that the company equips. Turkish Airlines delighted to serve in Azerbaijan market since 1991 and always strive for empowering the communities that it operates in.
To read the full article, please, follow the link: https://www.skylife.com/en/2017-12/baku-shines-like-a-star