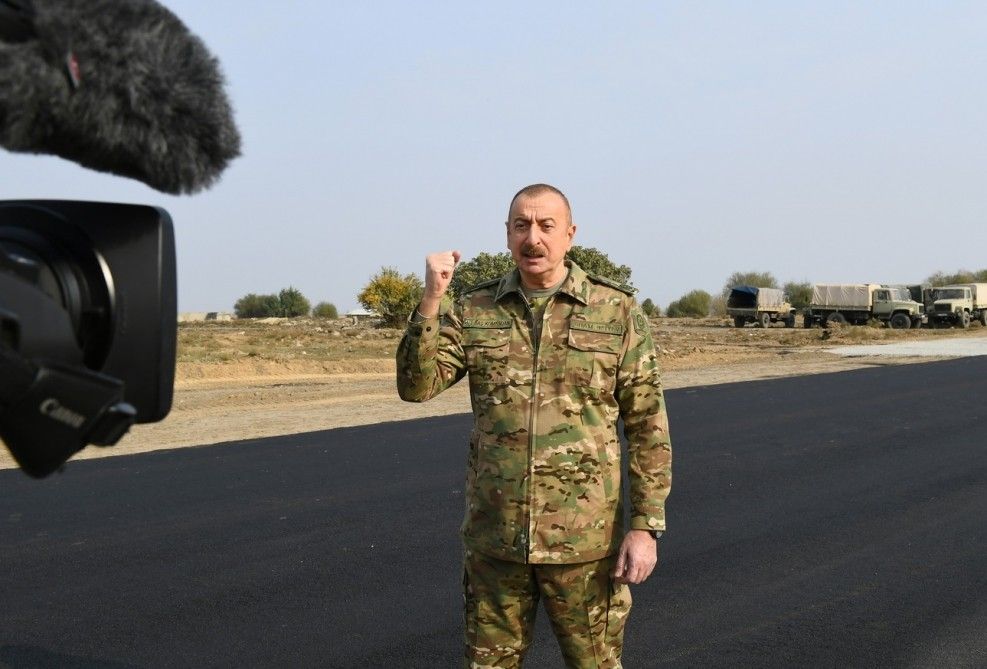 15:47 - 17.11.2020
---
November 17, Fineko/abc.az. As the country's President and Supreme Commander-in-Chief, I've repeatedly spoken about the Armenian-Azerbaijani Nagorno-Karabakh conflict for 17 years. I said that we'll never be able to allow the creation of a second Armenian state on the historical Azerbaijani land. He said that the territorial integrity of Azerbaijan has never been and will never be a subject of negotiations. He said that Azerbaijan will restore its territorial integrity. I said that if this cannot be done peacefully, we'll restore it by military means. My speeches are published everywhere. I talked about it, and I did it.
ABC.AZ reports that the above-said statement was made by President Ilham Aliyev during his trip to Fuzuli district.
The head of state noted that we restored our integrity, expelled the occupiers from the occupied lands, and did not allow the creation of a second Armenian state:
"There can be no question of any status. There is a single Azerbaijani state. There is a multi-ethnic, multi-religious, progressive Azerbaijani state. All citizens of Azerbaijan, representatives of all peoples and religions live normally, under conditions of kindness and peace. This is how the Armenian people will live. We have no business with the people of Armenia. During these 44 days, I've said in numerous interviews that they are our citizens, and they will see that under the leadership of Azerbaijan they will live well, they must escape from the regime of the criminal, cowardly junta."