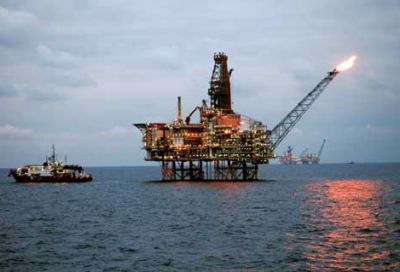 12:54 - 16 February 2018
---
February 16, Fineko/abc.az. The total ACG production for 2017 was about 215 million barrels or 29 million tons in total.
Oilfield block operator BP Azerbaijan informs that for the reported term the average daily oil production from the block reached 585,000 barrels - from the Chirag (51,000 b/d), Central Azeri (137,000 b/d), West Azeri (124,000 b/d), East Azeri (82,000 b/d), Deepwater Gunashli (117,000 b/d) and West Chirag (77,000 b/d) platforms.
"At the end of the year, 115 oil wells were producing, while 54 wells were used for gas and water injection. ACG completed 17 oil producer and 3 water injector wells in 2017, BP said.
In 2017, the operator spent more than $456 million in operating expenditure and about $1.176 bn in capital expenditure on ACG activities.
The ACG agreement on joint development & sharing arrangement (Contract of the Century) on production from ACG oil field block was signed in Baku on 20 September 1994. ON 14 September it was signed a new agreement, under which participating interests are: BP (30.37%), SOCAR (25), Chevron (9.57%), INPEX (9.31%), Statoil (7.27%), ExxonMobil (6.79%), TPAO (5.73 %), ITOCHU (3.65%), ONGC Videsh Limited (OVL) (2.31).