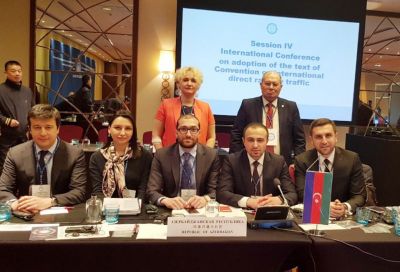 16:20 - 2.04.2018
---
April 2, Fineko/abc.az. The 4th session of international conference on adoption of the text of the "Convention on direct international rail services" has been held in Warsaw.
Azerbaijan Railways (ADY) reports that the event was attended by ADY Legal Department's head Nijat Guliyev and senior consultant of the Presidential Administration's Legislation & Legal Expertise Department Aikhan Almamedov.
"The session participants considered the provisions of Articles 28-38 of the Draft Convention on direct international rail services, some of which were amended and supplemented. Also, a decision was made at the 4th session to establish a working group for consideration and work on controversial articles of the Draft Convention," it was reported.
A decision was also taken to hold the 5th session of the Conference in Warsaw from 19 to 23 November 2018.