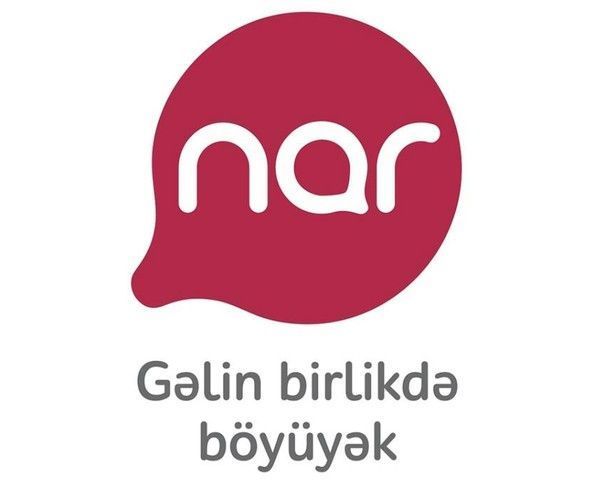 10:26 - 3.04.2018
---
Nar conducts yet another interesting campaign. Those who join to Full packages till 14.04.2018 will get a chance to win valuable prizes from the mobile operator. All needed is simply visit the Nar stand located on the 1st floor of 'Ganjlik Mall' shopping center.
Those subscribers, who join one of the brand new Full packages, are able to benefit from this advantageous offer and enjoy lots of communication time. The main distinctive quality of these packages, which include countrywide calling minutes and huge internet traffic, is that the bonuses are transferred to the next month if remained unused.
Customers who approach the Nar stand will be provided with special coupons and information about the campaign. Coupon holders will become eligible to participate in the campaign. 1 "Samsung Galaxy S8" smartphone, 1 iPad Pro tablet and 1 Samsung Gear S3 watch will be drawn in the course of the campaign. During the draw, 3 random winners will be selected by picking the coupons out of a transparent box.
The draw will be conducted at 18:00, 14.04.2018 at the 1st floor of 'Ganjlik Mall' shopping center. Campaign participants shall keep the coupons and be present at the draw ceremony. If the participant is not present when his/her coupon is drawn from the box, the prize will be played again until the winner is determined. The prizes will be presented to winners, as soon as they show their relevant coupon and ID card.
'Azerfon' LLC (Nar™) started its operations on March 21, 2007 and within a short period of time became one of the leading companies of the telecommunications and mobile communication industry of Azerbaijan. The 'Nar' brand name was selected as the symbol that resembles the cohesion of the rich cultural and historical heritage of Azerbaijan with the modern life. Being the first operator in the country to introduce the 3G technology, Nar provides the customers with a wide 4G network coverage. Moreover, within the frames of its strategy aimed at continuous improvement of the network quality, the operator has introduced the HD-Voice service, which ensures a significant increase of the quality and flawless transmission of voice.