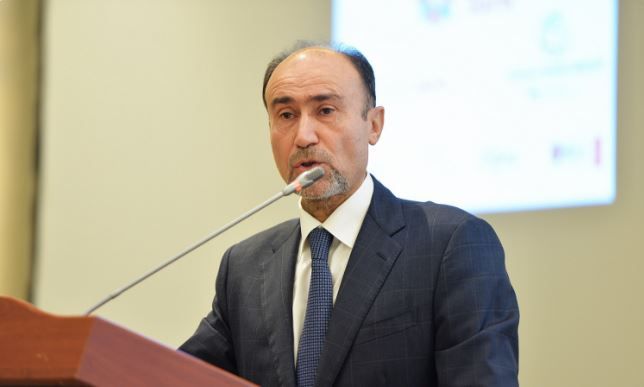 12:57 - 8.12.2021
---
December 8, Fineko/abc.az. "Discussions have begun on the restoration of the financial and banking system in the liberated territories of Azerbaijan, and a plan of concrete proposals has been prepared."
ABC.AZ informs that the above-said statement was made at the 5th International Banking Forum "Cashless Economy: Reliable, Safe & Sustainable" in Baku by chairman of the Association of Banks of Azerbaijan (ABA) Zakir Nuriyev.
"Together with the Central Bank of Azerbaijan, we are solving these issues and organizing the provision of financial and banking system services with the help of new, innovative payment systems in Karabakh," he said.