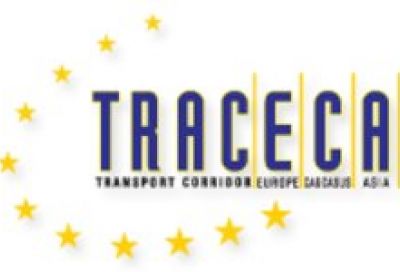 11:44 - 20 June 2022
---
June 20, Fineko/abc.az. "Due to the restriction of traffic in the direction of Russia and Ukraine, cargo transportation through Azerbaijan to Central Asia may more than triple."
ABC.AZ reports that the above-said statement was made by Rufat Bayramov, the National Secretary of the Intergovernmental Commission on Azerbaijan of Transport Corridor Europe-Caucasus-Asia (TRACECA).
He noted that the blockade of ports in Ukraine increases activity on alternative routes.
"Previously, Tajik, Kyrgyz and Kazakh carriers traditionally used the territory of Russia. Due to the restriction of traffic in this direction, attention is directed to the corridor passing through the territory of Azerbaijan. much, cargo transportation through Azerbaijan will increase dramatically," Bayramov said.
Over Jan-Apr 2022 the cargo transported through the Azerbaijani part of TRACECA amounted to 15.1 million tons and cargo turnover – 3.67 bn tons per km. This means an increase of 11.02% and 13.85%, respectively, compared with the 2021 same term.
For the reporting period 8.36 million tons or 55.3% of cargo was carried by road, 4.949 million tons or 32.7% by rail, 1.8 million tons or 12% by sea. 25.5% or 3.86 million tons of cargo transported along the corridor accounted for transit cargo.