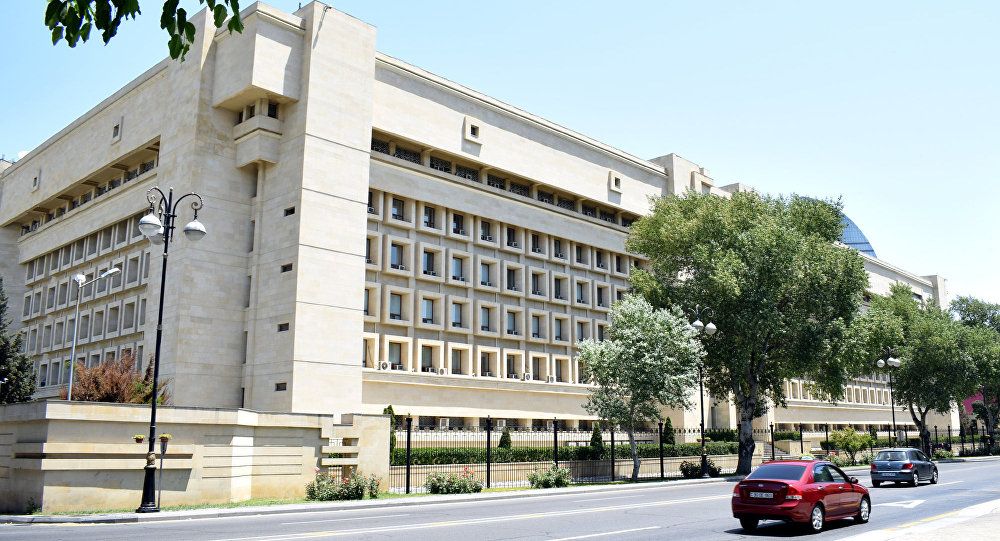 15:25 - 21.06.2022
---
June 21, Fineko/abc.az. Some details of the operation carried out yesterday by the State Security Service of Azerbaijan in the State Customs Committee have been unveiled.
ABC.AZ reports that the operation was a continuation of the operational & search activities a few days ago at the warehouses of companies located at shopping centers Bina and Sadarak.
The operation revealed facts of tax evasion by many companies importing goods into the country, forgery of documents, omission and underestimation of the actual number of imported goods. After that, operational measures were conducted at the Silk Road and Absheron terminals in Garadagh district, which are the main ones in the process of importing/exporting goods towards Baku, as well as in SCC association Azerterminalcomplex.
As part of the operation, the management of the terminals, who was appointed several months ago, as well as the head of Azerterminalcomplex, SCC Maj-Gen Ehtiram Khalilov, were detained.
During the event, SCC deputy chairman Igbal Babayev, who is responsible for the entire electronic system of the Customs Committee, was also detained. However, it later became known that after giving evidence in connection with suspicions of changing data in the e-system, he was released.
Operational activities are ongoing.