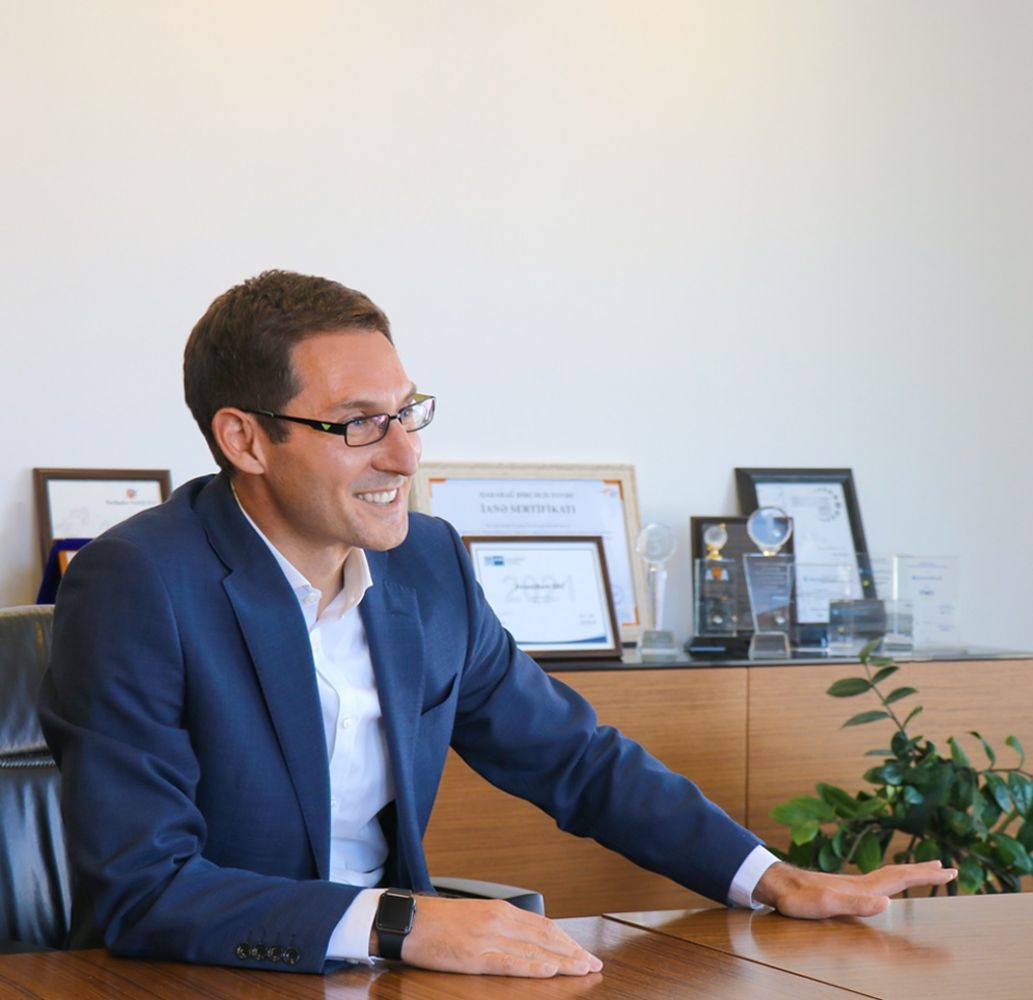 12:44 - 23.06.2022
---
June 23, Fineko/abc.az. AccessBank celebrates its 20th birthday, aims to reach more…: interview with Davit Tsiklauri, Chairman of the Management Board.
This year AccessBank celebrates its 20th birthday. In this interview with Davit Tsiklauri, Chairman of the Management Board, comments on the current status of the bank after twenty years of being launched as well as the further plans.
Mr. Tsiklauri, in your opinion, what has driven AccessBank's success over the previous 20 years on Azerbaijani market?
Having spent around 6 months at AccessBank, I believe formula to its success is its people and by people, I mean everyone – our Team members, Supervisory Board as well as all the Shareholders. They all have strong and identical determination to make things work at AccessBank despite numerous internal or external setbacks that we have experienced in the past years.
AccessBank also stands out with its highest standards of corporate governance and transparency, and that has been the case and "secret sauce" for all the previous 20 years.
For the last 20 years AccessBank contributed a lot to improvement of microfinancing in Azerbaijan. What opportunities do you see today and tomorrow for AccessBank at the local market?
AccessBank is the clear leader in micro lending and we intend to stay within this segment. I think that with good growth momentum in Azerbaijan in general there will be more micro business lending opportunities across the sectors. There are numerous initiatives that the bank has in the pipeline to make our MSME (micro and SME) franchise even more accommodative to customers' needs and at the same time to reduce significantly processing times;- basically we aim to have shortest time to say "yes" to customers.
On the other side - retail business line is also very interesting for AccessBank, as the market seems underpenetrated. We are one of the largest banks in terms of customer time deposits, which means that there is a lot of trust in AccessBank by the general public. We intend to foster our retail offering so that our customers are not only engaged with us on savings products, but use full range of retail products as well for their everyday lifestyle.
Realities of developing markets dictate short-term planning, nevertheless… 20th anniversary is a big milestone for your bank. Can you talk about where you see your bank at its 30th anniversary?
Indeed, we operate in a very challenging market and region. Every 4 to 5 years there are external or internal shocks that typically have quite a material effect on the operating environment and we all have to adjust to it - as an example - COVID19 pandemic taught us many things that we would have never thought of in the past.
Rather than jumping into 30th anniversary (smiling), - within the medium term – let's say in three to five years - I see AccessBank being the key player within its core segments - MSME and Retail - that invests in innovation in order to deliver simple, yet sophisticated financial products through various channel (digital, remote, etc.) that is most convenient to our customers.
What is your favorite part of the job at AccessBank? What excites you most?
Best part is seeing a happy customer. There are vast amount of "behind the scene" processes for every transaction that our team continuously tries to improve and innovate; thus seeing a happy customer is the clear indication that all the backstage work put in by the team was well worth it.
I am also a strong believer that within AccessBank pretty much everything is possible and I am glad to see like-minded team members around me, so that is one heck of a thing to be very excited about.