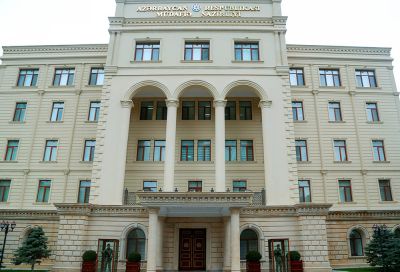 12:32 - 3.08.2022
---
August 3, Fineko/abc.az. On the morning of 3 August, members of the Armenian illegal armed formations on the territory of Azerbaijan, where the peacekeeping contingent of the Russian Federation is temporarily stationed, conducted intensive firing of the positions of the Azerbaijani Army units stationed in the direction of Lachin district.
ABC.AZ reports with reference to the Ministry of Defense that as a result of a bullet wound, Private Anar Kazimov, a conscript soldier, died.
The Ministry's leadership expresses its deep condolences to the relatives and friends of our fallen soldier and wishes them patience. Appropriate measures have been taken by our divisions.