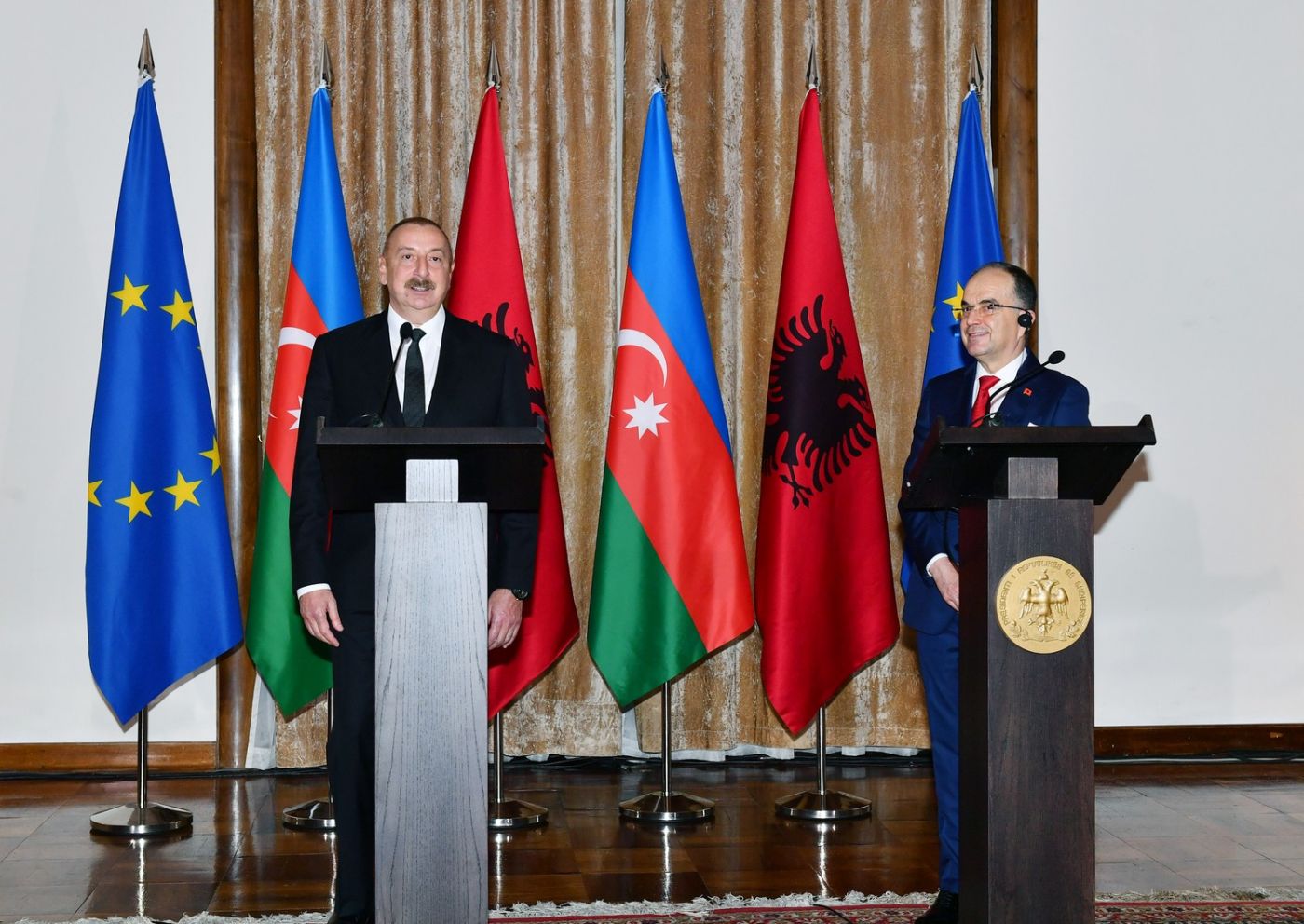 17:38 - 15 November 2022
---
November 15, Fineko/abc.az. Azerbaijan has a platform for close cooperation with NATO.
ABC.AZ reports that Azerbaijani President Ilham Aliyev said about this when making a joint press statement with Albanian counterpart Bayram Begay.
"We've been actively involved in NATO operations in Afghanistan for many years. We can say that we were among the first non-NATO countries to join the peacekeeping mission, and were among the last two countries to leave Afghanistan. The last two countries were Turkey and Azerbaijan. All other NATO members left there before us. And this is a manifestation of our responsibility. Albania, as a NATO member, has always provided great support to NATO-Azerbaijan ties. I am grateful to you for this," Ilham Aliyev said.