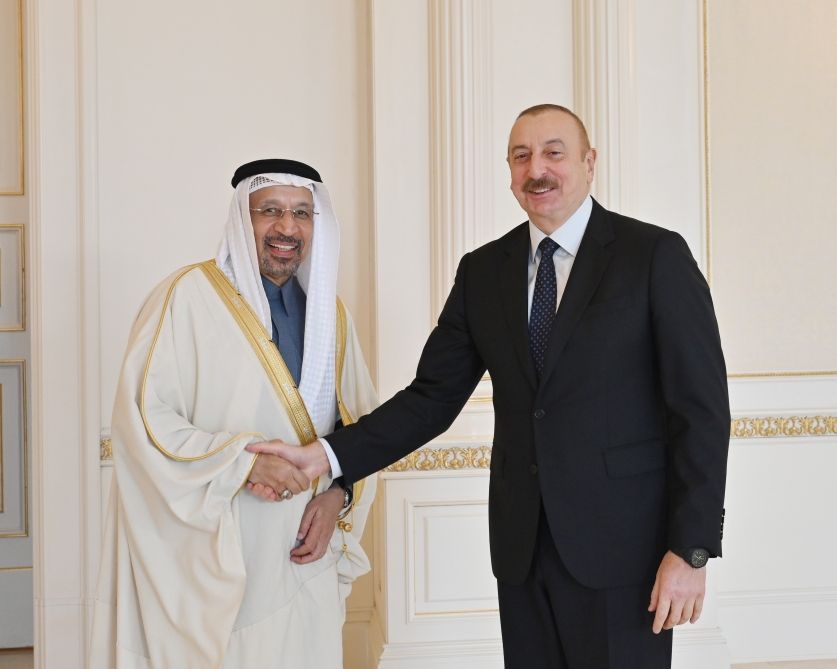 12:12 - 19 December 2022
---
December 19, Fineko/abc.az. Saudi Arabia intends to invest in new industries in Azerbaijan, as well as finance some new projects.
ABC.AZ reports that these matters were discussed during the 18 December meeting of President Ilham Aliyev with the delegation led by Minister of Investment of the Kingdom of Saudi Arabia, co-chairman of the Intergovernmental Joint Commission between the Republic of Azerbaijan and the Kingdom of Saudi Arabia Khalid Bin Abdulaziz Al-Falih.
Finance Minister Samir Sharifov co-chairs the commission on behalf of the Azerbaijani side.
The head of state said that the high level of relations between the two countries in the political sphere creates a good basis for the development of bilateral ties, and stated that both sides show mutual interest in business cooperation, including the expansion of relations in the fields of investment and energy. In this regard, President Ilham Aliyev described the project of the construction of the Wind Power Station in Azerbaijan by the ACWA Power company of the Kingdom of Saudi Arabia as a useful example of cooperation. President Ilham Aliyev pointed out that Azerbaijan has great potential for the development of alternative energy, particularly wind energy.
Before the meeting with the president, representatives of Saudi Arabia visited the occupation-liberated territories of Azerbaijan – Zangilan. The Saudis were acquainted with both the situation here and the government's plans for these territories. The president highly appreciated the visit of the Saudis to the liberated lands, their interest in the reconstruction being carried out there and the desire of the business circles of the Kingdom of Saudi Arabia to invest in our country.