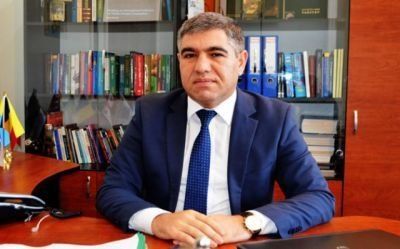 12:57 - 17 January 2023
---
January 17, Fineko/abc.az. This year, for the first time, pensioners will be paid a monthly amount of financial assistance (200 manats) provided last year, ABC.AZ reports, citing Milli Majlis MP Vugar Bayramov.
He answered the question whether monthly or quarterly assistance to pensioners will be paid this year: "16.7 manats accrued from this month on the amount of pension are an addition to the amount of pension from 2023.
So, according to the amendments to the Law on Labor Pensions from this year, benefits will be indexed annually with an addition to the pension amount. This is an addition already this year to the monthly payments in the amount of 200 manats paid last year to pensioners on president's instructions. That is, a citizen receiving a pension, regardless of the amount, was paid quarterly assistance in the amount of 50 manats in 2022, and annual assistance in the amount of 200 manats. This means 16.7 manats per month (200 manats/12 months =16.7 manats).
This means that 16.7 manats is exactly an increase to the monthly amount of last year's aid. In this regard, since January, these benefits have been added to the pension. In this case, a citizen receiving a pension of 300 manats will be paid 316.7 manats in January. But this is not the amount that has been indexed and increased.
For citizens who retired for special care, assistance was in the amount of 10% of their pension. A similar mechanism applies to these citizens of ours."