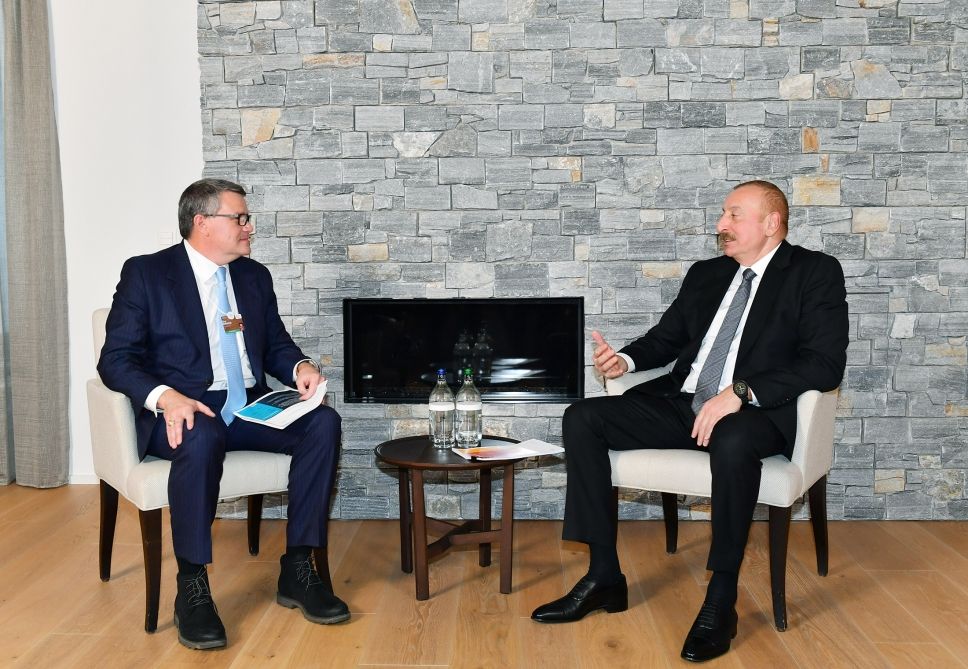 10:43 - 18 January 2023
---
January 18, Fineko/abc.az. President of the Republic of Azerbaijan Ilham Aliyev has met with Senior Vice President and Global Innovation Officer of CISCO Guy Diedrich in Davos.
During the meeting, the sides hailed the long-term successful cooperation between Azerbaijan and CISCO.
Guy Diedrich said that they implemented a digitalization project in one of the schools in Azerbaijan.
During the conversation, it was emphasized that this project is planned to cover hundreds of schools in Azerbaijan.
President Ilham Aliyev noted that the "Smart City" and "Smart Village" projects have been successfully implemented in Zangilan district, and stressed that these works are also planned to be carried out in other territories liberated from occupation.
The head of state expressed his gratitude for the "Report on the smart city structure of Azerbaijan" prepared by CISCO.
During the conversation, the sides talked about the application of CISCO technologies in water resources management in Azerbaijan, and discussed prospects for cooperation in the fields of education and cybersecurity.