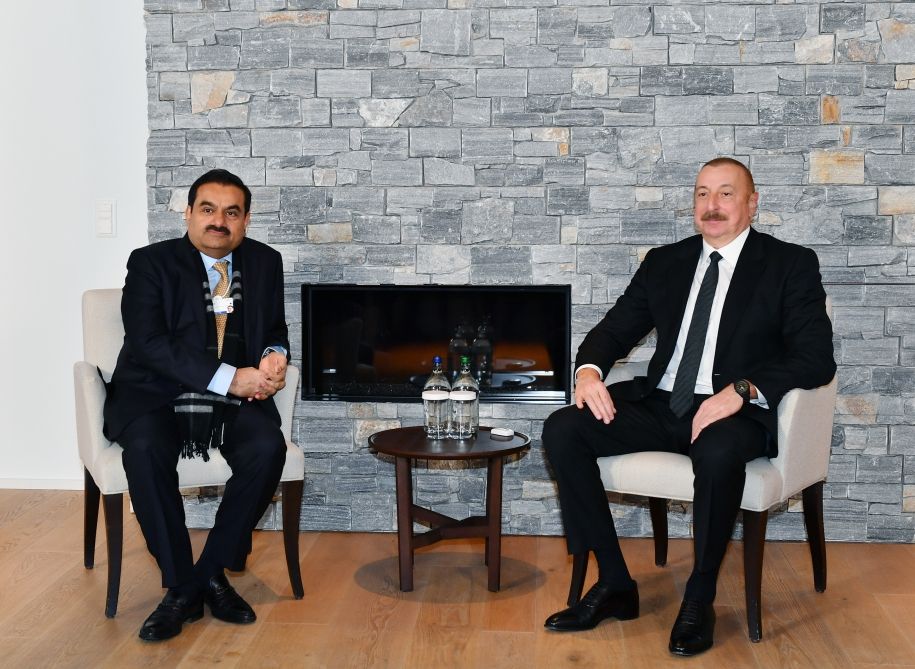 15:36 - 19.01.2023
---
January 19, Fineko/abc.az. Azerbaijan is the initiator of the East-West and North-South corridors and one of the main transport and logistics hubs.
ABC.AZ reports that the statement was made at the meeting of Azerbaijani President Ilham Aliyev with Adani Group's founder and chairman Gautam Adani in Davos.
In the context of the East-West transport corridor, the special importance of the Middle Corridor passing through the territory of Azerbaijan was stressed.
Gautam Adani said that the company has extensive experience in the field of port management in India and various regions of the world, transport and transportation, makes direct investments in this area in a number of countries.
During the conversation the sides exchanged views about the attractiveness of Azerbaijan for foreign direct investments, development of our country's economy and prospects for cooperation in this regard with Adani Group in the petrochemical, mining, metallurgical industries and other areas of mutual interest.
At the meeting, an agreement was reached on mutual visits of delegations and more detailed discussions on further cooperation.