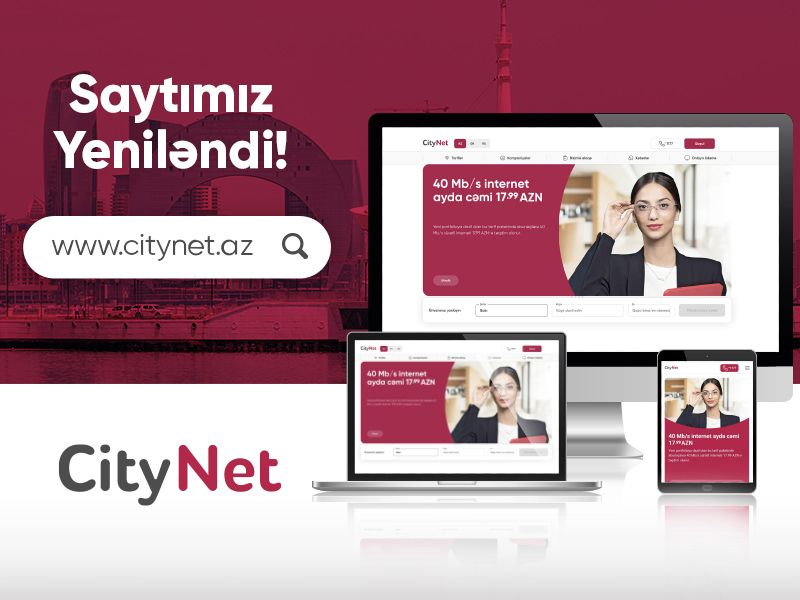 14:00 - 23.01.2023
---
January 23, Fineko/abc.az. Distinguished by high-speed internet and quality TV service provided to its subscribers, the internet provider CityNet has launched its new official website.
The new website is developed in a modern design, providing functionality, easy navigation, as well as an online payment system for services. Focused on the convenience of its subscribers, CityNet offers the possibility to apply for services through the new website. No document is required for the application.
The users can easily find information about the company's services, tariffs and latest news, as well as answers to various questions in the FAQ section.
CityNet is a constantly growing internet provider that offers high-speed fixed internet, home phone service and digital TV (more than 240 TV channels, including 40 HD channels) service. Installation service is provided to subscribers within 24 hours. Please feel free to dial *1177 and (012) 5377777 for further information about the terms of connection, new and existing tariffs, campaigns, as well as technical support. Subscribers can check the availability of the service at any address on the company's website or by contacting customer services. For more information, please visit www.citynet.az.