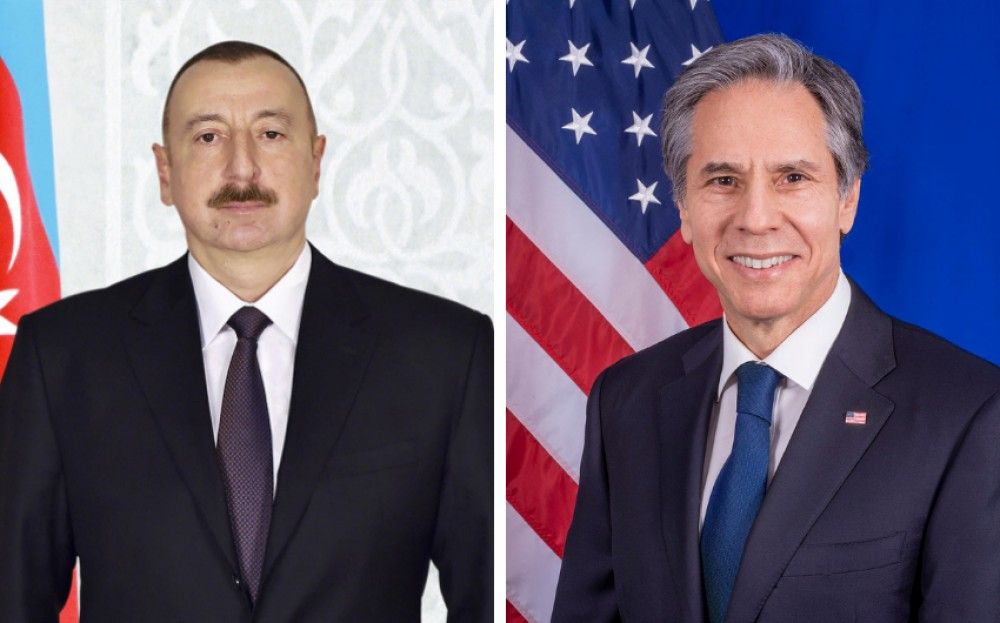 11:08 - 24 January 2023
---
January 24, Fineko/abc.az. On January 23, U.S. Secretary of State Antony Blinken made a phone call to President Ilham Aliyev, ABC.AZ reports with reference to the Azerbaijani Presidential Administration.
During the conversation, the US Secretary of State expressed concern over the situation on the Lachin corridor in the territory of Azerbaijan. Antony Blinken reiterated US's commitment to normalization of the Armenia-Azerbaijan relations and support for the peace treaty talks.
President Aliyev said there was no blockade of the Lachin-Khankendi road, adding some 980 vehicles have passed through this road since December 12, 2022, of which over 850 ones belonged to the Russian peacekeepers and over 120 to the International Committee of the Red Cross.