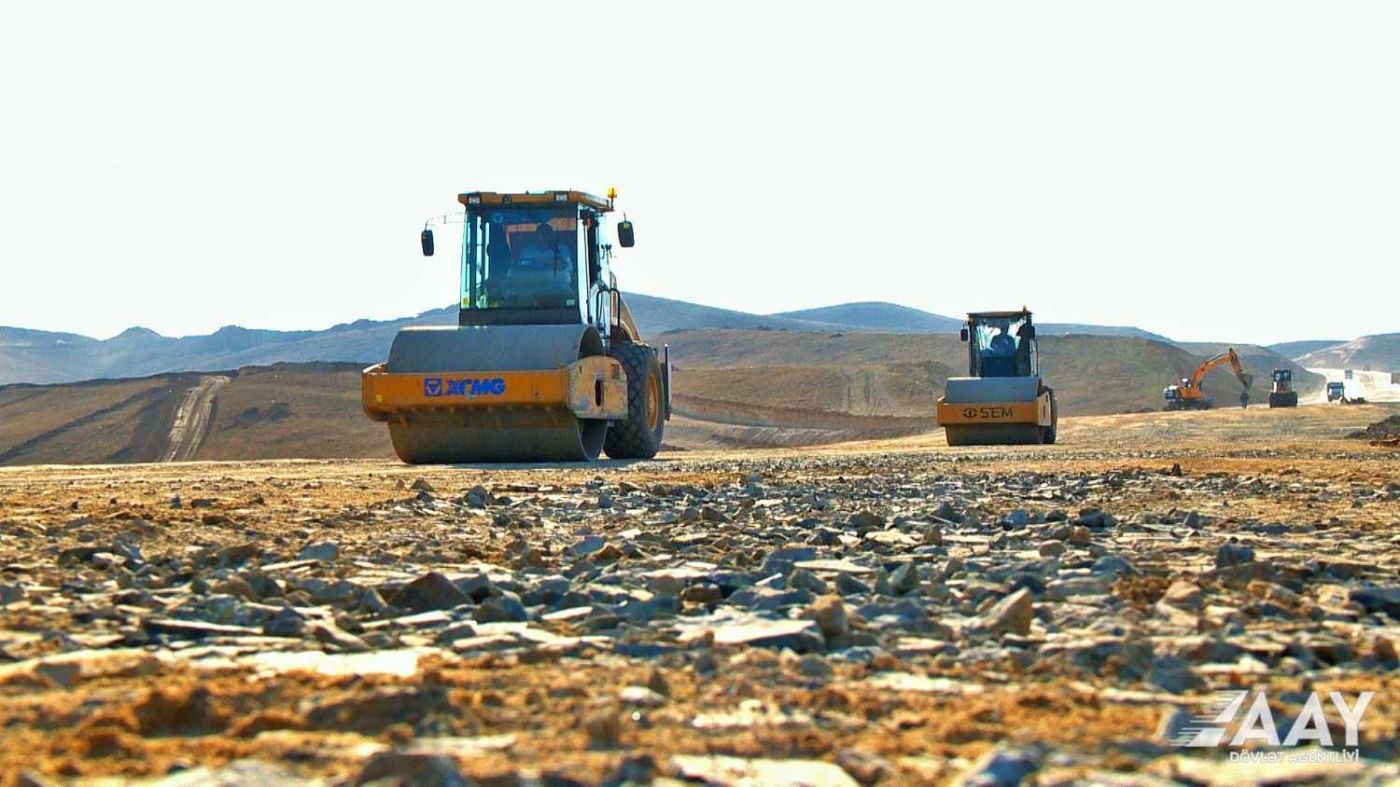 17:11 - 26.01.2023
---
January 26, Fineko/abc.az. The construction of Agdam-Fuzuli highway, the foundation of which was laid in October 2021, continues at an accelerated pace, ABC.AZ reports, referring to the State Agency of Highways of Azerbaijan.
The road with length of 64.8 km and width of 15 m will have four lanes. The width of the roadsides will be 3.75 m, the width of the dividing strip – 2 m, the roadway - 26.5 m. The highway is being built on the first technical category.
Currently, work is underway to remove unsuitable soil, expand, build a new roadway with width of 26.5 m, and erect a support wall with length of 380 m. In addition, along the road, in order to ensure the supply of water, the construction of water pipes of various sizes, water crossings continues, underground crossings and new land road bridges are being built in the necessary places.