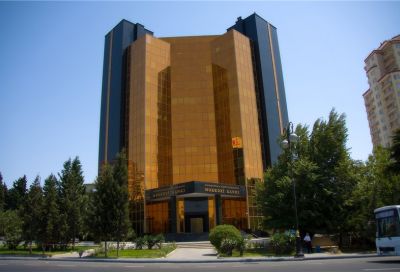 10:49 - 1 February 2023
---
February 1, Fineko/abc.az. The Central Bank of Azerbaijan predicts slowdown in annual inflation to 8% in 2023, ABC.AZ reports with reference to CBA statement on the discount rate.
"In 2022, annual inflation in Azerbaijan made up 14.4%. At that, inflation peaked at 15.6% in September. The level of food inflation remains high - 19% by the end of 2022," the CBA statement says.
The CBA points out that there is currently some uncertainty about the inflationary environment, taking into account the geopolitical situation in the world.
"According to a survey of households conducted in Azerbaijan in December, the share of those who expect inflation growth increased by 2 p.p. up to 22%. In general, there is noticeable tendency for annual inflation to slow down, but it still remains above the forecasted value. According to our updated forecasts, under the baseline scenario in 2023, annual inflation in Azerbaijan will be in the range of 8%," the statement stresses.
The CBA notes that it will continue to exert influence within the monetary policy to reduce the inflation rate.
Country's average annual inflation accelerated to 13.9% in 2022 against 6.7% in 2021. The Azerbaijani authorities attribute the increase in inflation to the rise in the cost of imports and the rise in prices for food products in the world.
The forecast on the average annual inflation in Azerbaijan for 2023 is 6.9%.